With the temperature dropping more and more as the year comes to an end, even the most diehard "northerner" can find themselves looking to escape the cold. Whether it is to sooth the arthritic aches and pains that come with the cold or just a reason to experience a change of scenery, traveling to an area with warmer temperatures has been a popular practice for long enough to earn a title for those that participate, "snowbirds". The given title may seem contradictory at first glance (since it seems as if they would be a type of people that flock towards snow), but snowbirds are those that migrate annually to southern areas that offer visitors a warmer, more inviting climate. Some snowbirds have fully accepted the lifestyle (and have the means to do so) and purchased living accommodations that they spend the cold months in so they are not forced to find new suitable arrangements every year. If you do not find yourself in that category or even if you do and want to experience a change of scenery from your change of scenery, we have looked into some nice locations to thaw your feathers.
Crystal River, Florida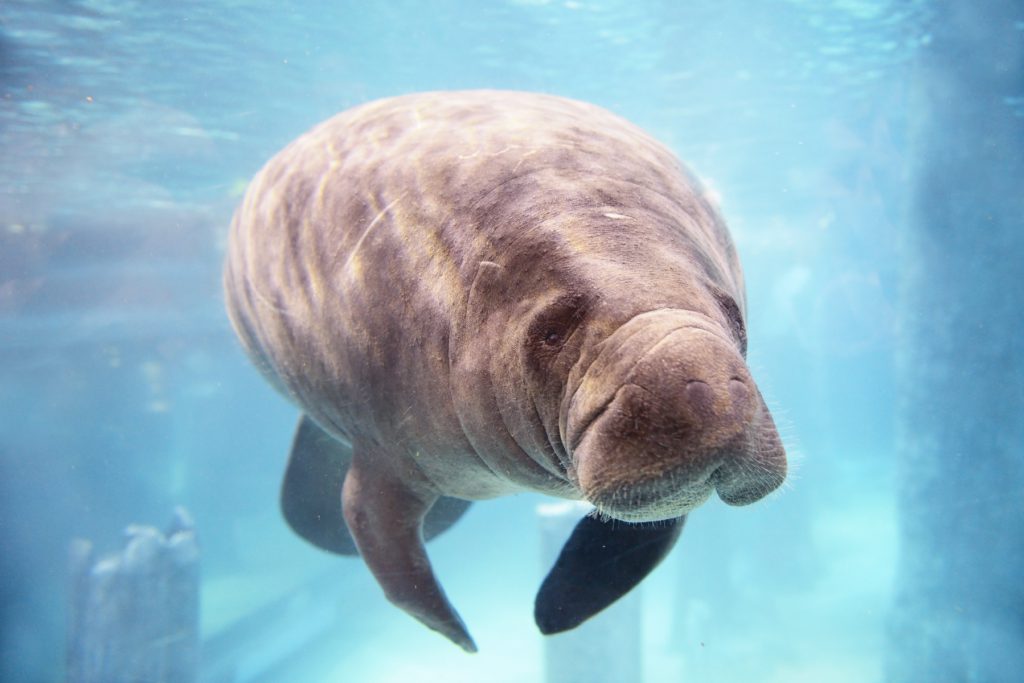 Known as the "manatee capital of the world", Crystal River, Florida is a great location to visit for the winter months. Boasting the highest concentration of manatees during the colder months, the waters of Citrus County are a great stop for nature enthusiasts and families alike. Due to the presence of natural springs in the area, that keep the water at around 72-74 degrees F year-round, the manatees flock to the area by the hundreds (even thousands) annually. Besides manatees, there are many ways to enjoy this hidden gem in Florida. Surrounded by so many natural water sources makes Crystal River a hotspot to find great, fresh caught seafood. From crab and oysters to catfish and clams, your cravings will be satisfied in this quaint little town. With nature trails, campgrounds, snorkeling, boating and fishing available year-round in relatively warm weather, Crystal River, Florida is a great spot to spend the winter.
Apollo Beach, Florida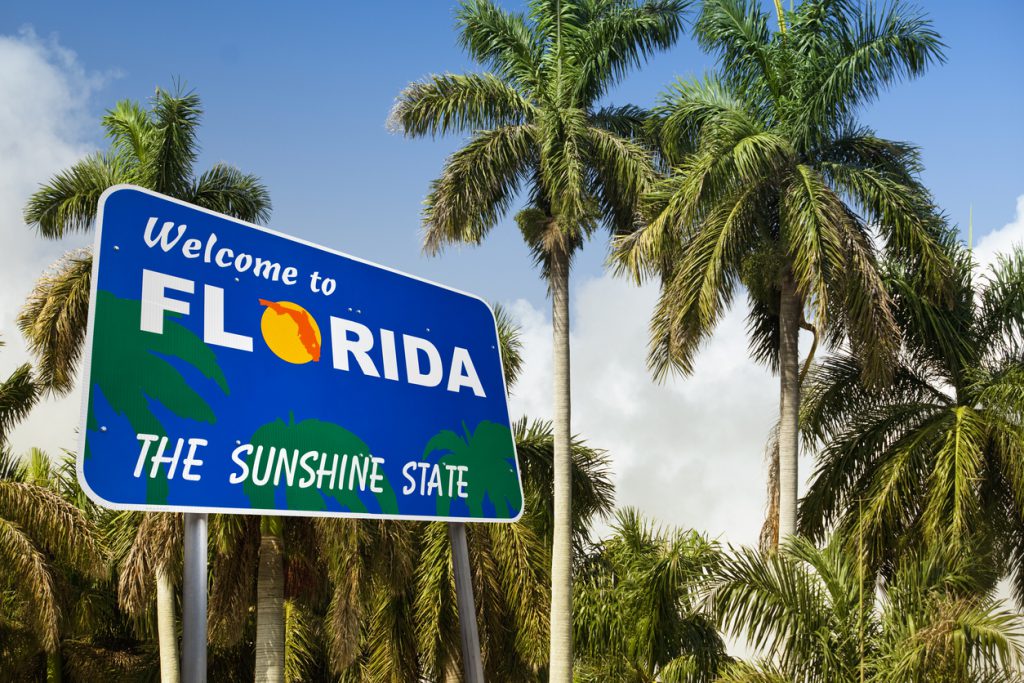 Another of Florida's hidden gems, Apollo Beach is another spot worth a stop when looking to escape the cold this time of year. Filled with campgrounds and plenty of wildlife, Apollo Beach is another manatee hotspot in Florida. For the more "adventurous" vacationer, Apollo Beach does offer a "clothing optional" section of the beach to get that all around tan. If you are looking to get into a metropolitan area in between nature excursions, Apollo Beach is a short ride away from downtown Tampa, Florida with a robust nightlife scene and everything from theme parks to malls and fine dining to occupy your day. Soho or South Howard is a local nightlife hotspot attracting locals, tourists and college students to enjoy a mostly friendly (every once and a while individuals can't control their alcohol), strip of bars that offer live music, craft beers, and both indoor and outdoor establishments. For a nature filled vacation with the option to step back into the city, Apollo Beach, Florida is a prime location for fun to be had by all ages and interests.
Lake Bob Sandlin State Park, Texas

In Northeastern Texas lies an excellent spot to setup camp for those looking to escape the lack of temperature in the northern states, Lake Bob Sandlin State Park. With an average winter temperature in the 60's, the weather will not be too drastic of a change from further north to be uncomfortable. If you enjoy birding, Lake Bob Sandlin State Park is a great place to see some of the most magnificent eagles to call the United States of America home. During the winter, eagles fly south and hundreds call Lake Bob Sandlin State Park home. The massive number of eagles to return annually is most likely due to the lake that is filled with largemouth and spotted bass and bluegill. With campsites that sit right on the edge of the lake, it goes without saying that fishing is a highlight for birds and people in Lake Bob Sandlin State Park.
Padre Island National Seashore, Texas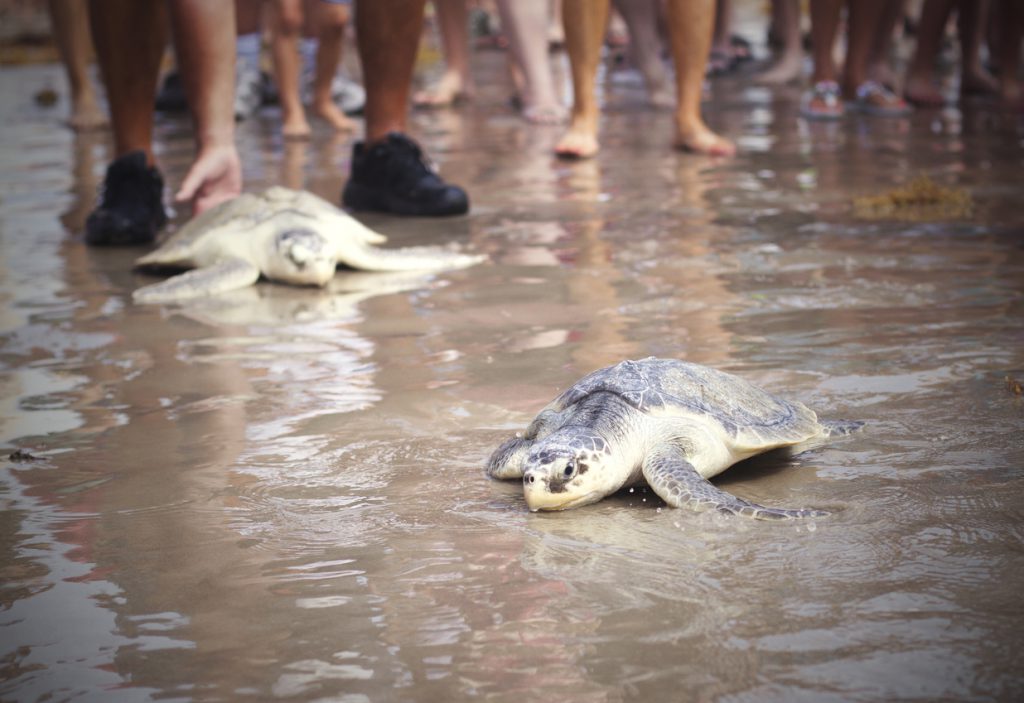 Many have heard of South Padre Island as on of the top spring break destinations for college students nationwide, but Padre Island National Seashore is a great place to visit year-round. The waters around Padre Island National Seashore are a cozy 80 degrees in the winter so enjoying the beach is almost always an option. One of the natural attractions that draws visitors to the area is the presence of sea-turtle nesting areas. If you get lucky, you may show up in time to see the baby turtles emerge from the sand and take the trip down the beach to the water they will call home for most of their lives. In addition to the turtles, Padre Island National Seashore has a variety of water based activities like fishing, parasailing, jet skiing and kayaking. On top of what mother nature has to offer, you will be close to a plethora of fresh seafood restaurants and nightlife hotspots. Padre Island National Seashore is well worth a visit this and future winters.
Kartchner Caverns State Park, Arizona
If you tend to find yourself in awe of the natural landscape created by the movement of the contents of the earth, Kartchner Caverns State Park is a must see. Located in Benson, Arizona, Kartchner Caverns State Park is home to a vivid colored cave system that must be experienced first hand to truly appreciate. Whether you are going to camp for an extended period or just visit for a day, the 70-degree year-round temperature in the caves provides a welcoming environment to all that come to enjoy the sights. Discovered in 1974, Kartchner Caverns State Park was adopted as an Arizona State Park until 1988 as it was kept a secret by its discoverers, Gary Tenen and Randy Tufts. Only opened to the public within the last 20 years, Kartchner Caverns State Park is a little-known spectacle, featuring vividly colored rock formations and awe-inspiring wildlife activity in the form of bats hunting for food, coyotes, foxes, jackrabbits and many more. For those that prefer to remain above ground, the park has a "hummingbird trail" with flowers and feeders that attract our tiny feathered friends for all to view up close.