If you are new to the world of RVing, you probably have a ton of questions about RVs. Everyone does when they first get started! Don't feel nervous or ashamed to ask. We promise the RVing community is friendly and willing to answer all the questions you may have! There are some questions that pop up repeatedly amongst new RVers though, so we rounded up 10 of the most commonly asked questions about RVing right here to give you a head start on the RVing lifestyle.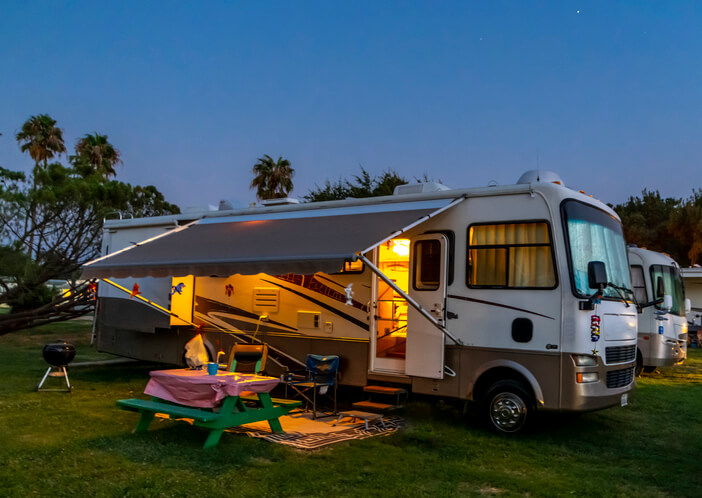 The Answers to the Most Common Questions About RVs and RVing
We've been in the RVing world a long time. RVUSA was founded as the first RV classifieds website EVER all the way back in 1995! If you're looking for a resource with RV experts, you've found it. Whether you are new to RV life or just curious about the lifestyle, we have the answers to your most burning questions about RVs.
What does RV stand for?
RV stands for a recreational vehicle. A recreational vehicle is any motorized or towable "vehicle" that has a designated living space.
What are the different types of RVs?
There are multiple different types of RVs. You can have motorized and towable RVs, and there are multiple different varieties of those as well. A motorized RV you can drive, while a towable you must tow behind another vehicle. We've listed out all the different RV types below. Click on each type to find examples of those kinds of RVs near you! No matter what you're in need of, there's an RV type out there for every need, size and budget.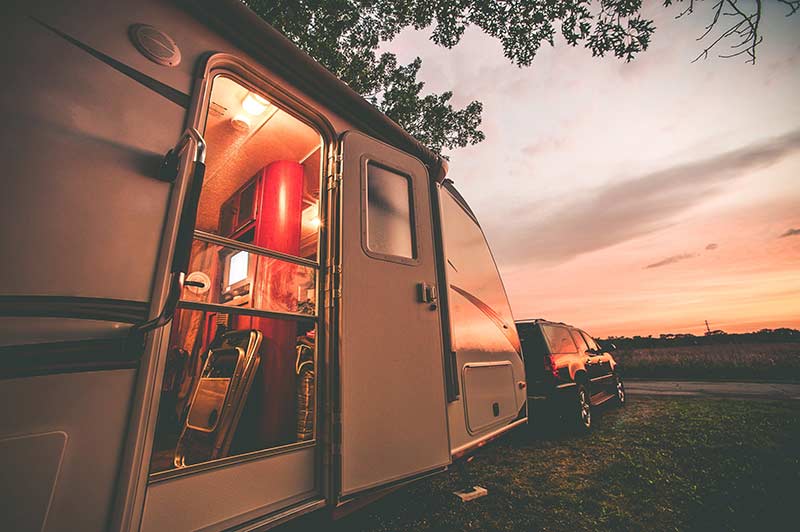 Find the RV that's perfect for you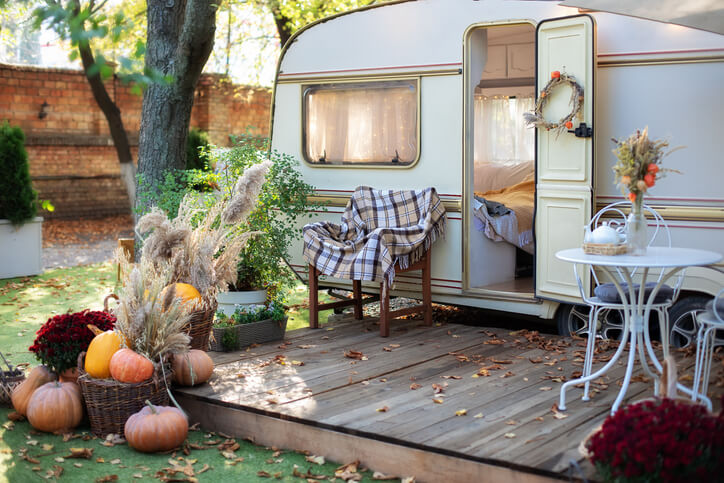 Do I need a special driver's license to drive an RV?
You would think the answer to this would be yes, but in fact, you typically do not need a special license to drive or tow an RV. 
Licenses are determined by your state, but the majority of them do not require anything special for normal-sized RVs. Of course, you should always check your state regulations before buying your new camper just to make sure.
What Are Black and Grey Tanks?
Your RV has three different tanks. These are the black tank, grey tank, and fresh water tank.
The freshwater tank is the one that holds all of your potable water. This is what will come out of your tap to drink and out of the showerhead for you to bathe with.
Black and grey water tanks both contain wastewater, though from different places. Your grey water tank holds waste from the sink and shower, while your black water tank holds toilet waste.
What Do I Need to Know About RV Insurance?
RV insurance is a must-have when getting into RV life. You will need to speak with a qualified insurance agent once you have your new RV decided upon to see what your rates and coverage will be for that unit.
Some people think they can do without this specialty insurance, but we highly advise against ignoring it.
What Do All of the RV Abbreviations Mean?
There are a lot of different abbreviations used in RV lingo. So many we even wrote an entire post just about RVing abbreviations and terms to know! We will cover a few of the most common ones here though so you can know exactly what's going on when people start speaking in letters.
GVW: This means Gross Vehicle Weight and means the complete weight of a fully-loaded RV. This includes cargo, fluids, people, equipment, and the weight of the RV itself.
GVWR: Gross Vehicle Weight Rating. This is the total or maximum weight of the RV.
GCWR: Gross Combination Weight Rating. This is the total allowed weight of the towing vehicle + the towable.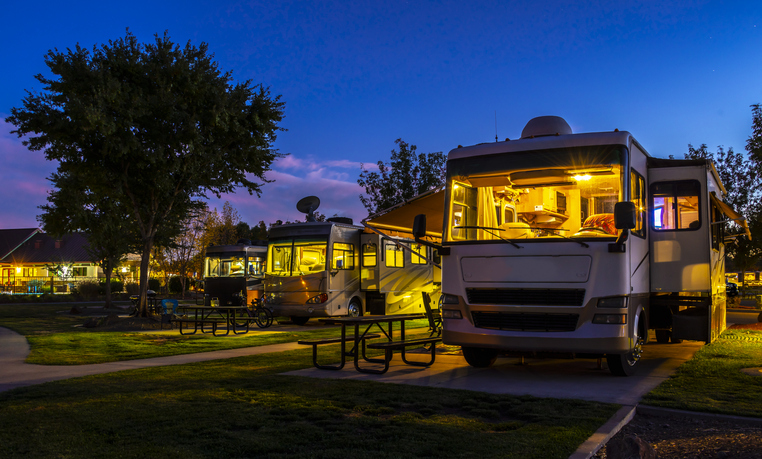 So What About RV Service?
RV service is so important. You will want to make sure you are servicing and maintaining your RV regularly in order to keep it in tip-top condition.
If you purchased your RV from a dealership, you will likely be able to get all of your service needs taken care of right there. Most dealers also offer service, and your best bet is to get service at the same place you purchased from.
We know it isn't always possible to get service where you buy though. You might have bought out of state or purchased from a private seller. In these cases, you will want to find a qualified service center close to you. Most dealerships will service RVs even if they did not sell them, so call around your local area and ask to speak to their service department about scheduling a time to go in and talk to them.
Can I Tow A Fifth Wheel With My Normal Tow-Hitch?
The short answer to this is no. You need a specialty fifth wheel hitch in order to tow a fifth wheel camper.
If you are interested in a Fifth Wheel, you will also want to make sure your truck is up to the challenge, or else you may find yourself needing to purchase a whole new vehicle along with your camper.
How Do I Know What Size RV My Truck Can Tow?
Speaking of knowing what your truck can handle, you will want to check the towing capacity of your vehicle prior to deciding on a towable camper.
Check your user manual, if you still have it, to see what the manufacturer states as your tow weight. If you want to make it super easy, you can check the RVUSA Tow Guide and we will search it for you!
Want to Learn More about RVing?
Still have more Rving questions? We have more resources for you! Make sure you join our mailing list and our private Facebook group to connect with other campers and get the answers to all of your questions!
Ready to find an RV for your adventures?