If there's anything RVers love, it's an epic road trip. If you've been at the RV lifestyle for a while, chances are you've already taken at least one that you can't stop talking to all of your friends and family about. Now, imagine the rush after taking the most scenic road trips in the entire country! It's tough to narrow down all the great road trips the USA has to offer, but we've picked 7 bucket list RV trips you have to add to your bucket list.
Route 66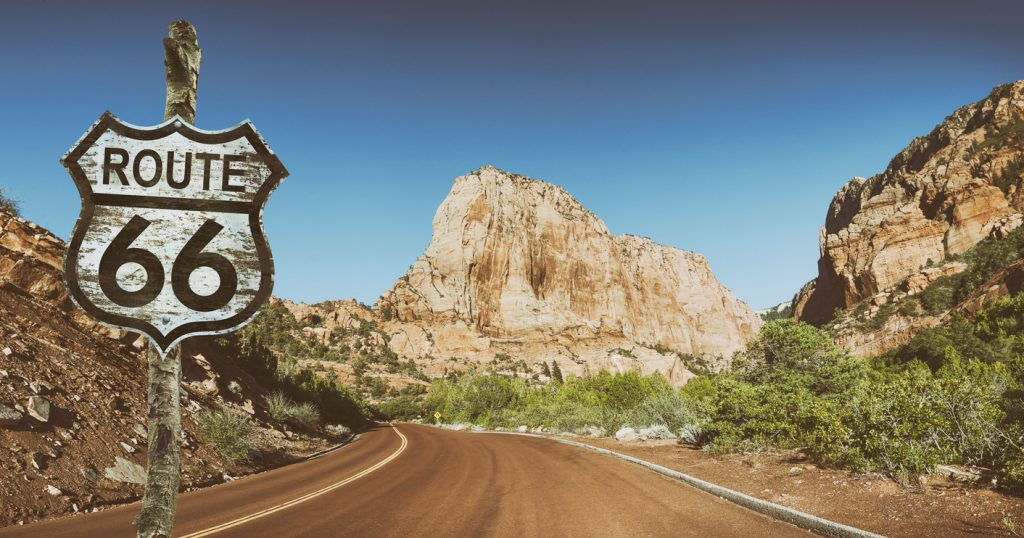 You didn't think you'd find a list of road trips without this famous road, did you? There's a reason why Route 66 is the first thing that comes to mind for most Americans when they hear the words "road trip." This journey from Chicago to LA covers 2448 miles and was once a main cross-country thoroughfare in the early early to mid-1900s. It is surprisingly tricky to follow, as the road doesn't exist as it once did in its heyday. While some stretches of this long highway can be dull and empty, the roadside attractions, quirky diners and charming small towns along the way are what make it worth your while. You can soak in this historic piece of Americana on any portion of it, but its most iconic parts stretch across the American southwest.
Beartooth Highway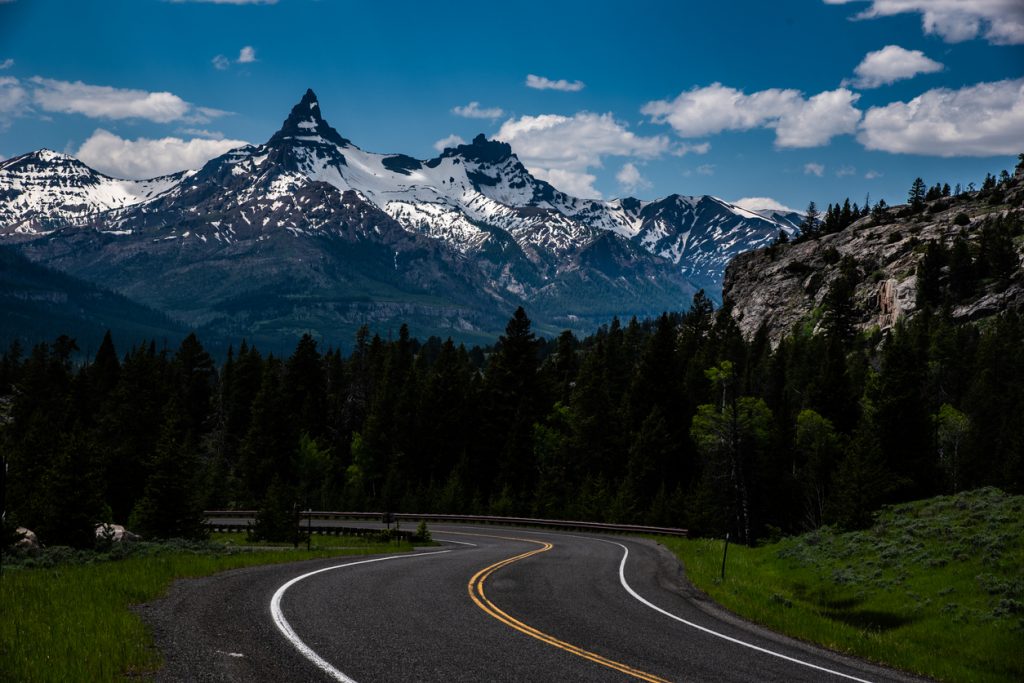 This 70 mile drive through the Rocky Mountains in southern Montana and northern Wyoming climbs 5,000 feet in elevation and offers some breathtaking views. That's why it's been named a National Scenic Byways "All-American Road," an honor given to the most beautiful routes in the country. It begins in Red Lodge, Montana, winds through Custer, Shoshone, and Gallatin National Forests and takes you right up to the northeast entrance of Yellowstone National Park. Along the way, you'll enjoy clifftop vistas, cool mountain breezes, and likely plenty of wildlife sightings, from mountain goats and moose to wolves and black bears. You'll want to schedule this as a summer road trip as the drive closes seasonally for winter conditions.
Route 100 in Vermont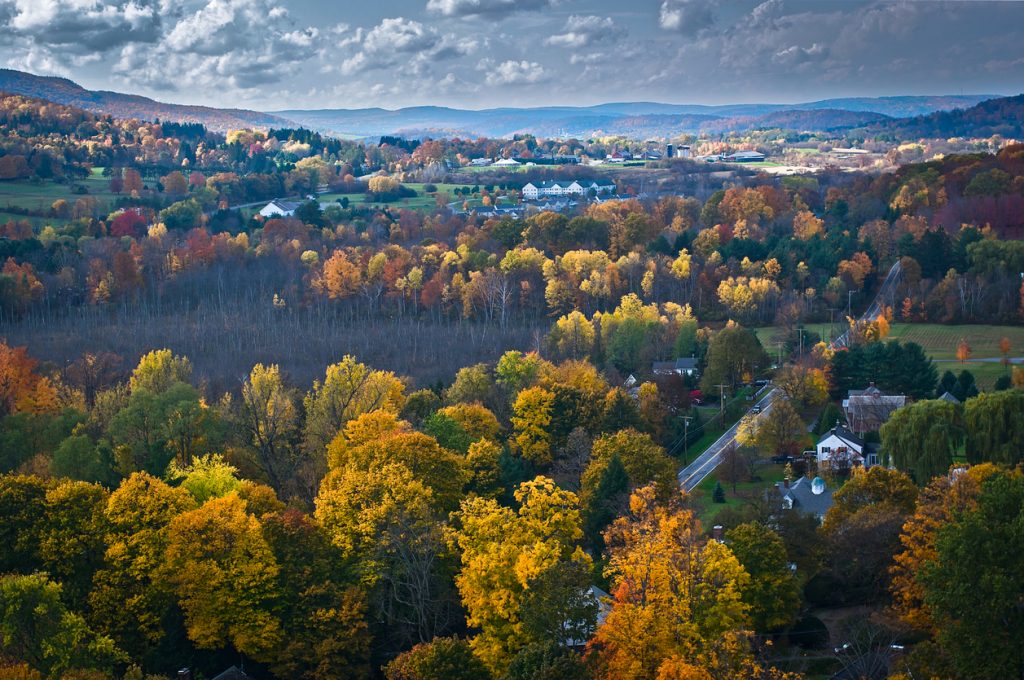 For a quintessential New England road trip in the fall, you have to do Route 100 through Vermont. This road stretches from Vermont's southern border with Massachusetts to its northern border with Canada. It winds through some of the most scenic small towns in the Green Mountain State, from Wilmington to Stowe. If you time your trip right with the peak fall colors, the autumn foliage you'll see will be absolutely unforgettable, and you'll get to see a slice of the northern US as it was.
Pacific Coast Highway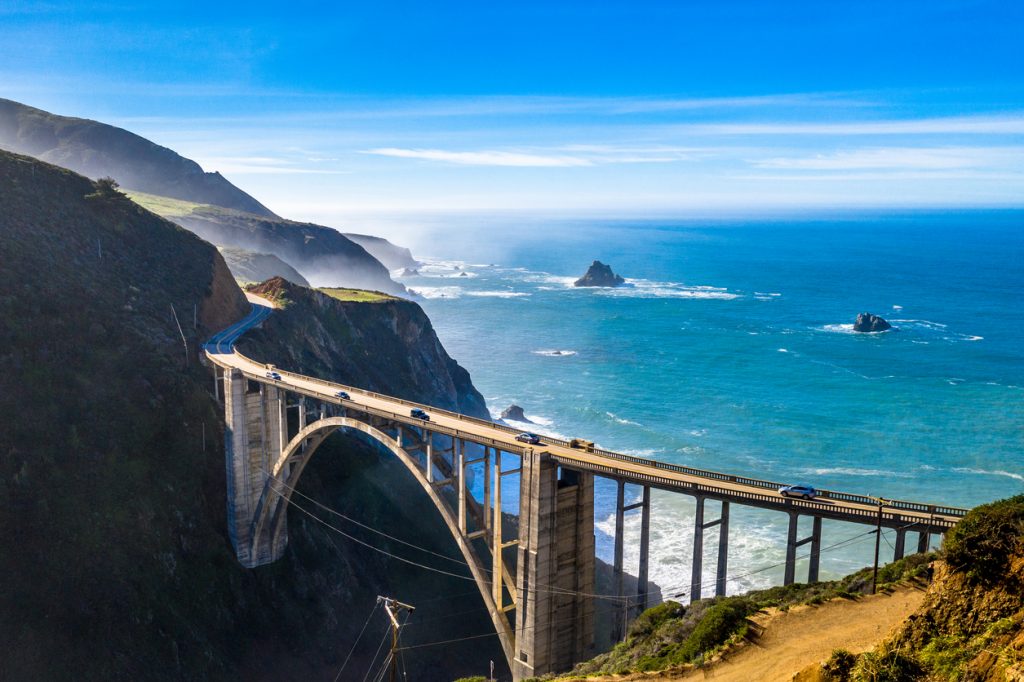 From San Diego, California to Olympia, Washington, the road trip possibilities on this iconic road are endless. The PCH stretches 1,675 miles from top to bottom, and any stretch of it is worth traveling. One of the most popular portions is between LA and San Francisco. Along this route, you'll get to explore Big Sur, one of the most scenic coastlines in the country, as well as cross over the Bixby Creek Bridge, pictured in so many of the photos that make California 1 famous. And while the Cali coast gets all the attention, don't discount the scenic path along Oregon's coastline. Stops like Cannon Beach and scenic Seaside, OR will make it worth your while. A little tip: if you plan your trip for driving southbound, you'll spend the whole drive on the coastal side of the road and the scenic pullouts will make for even better photos!
Blue Ridge Parkway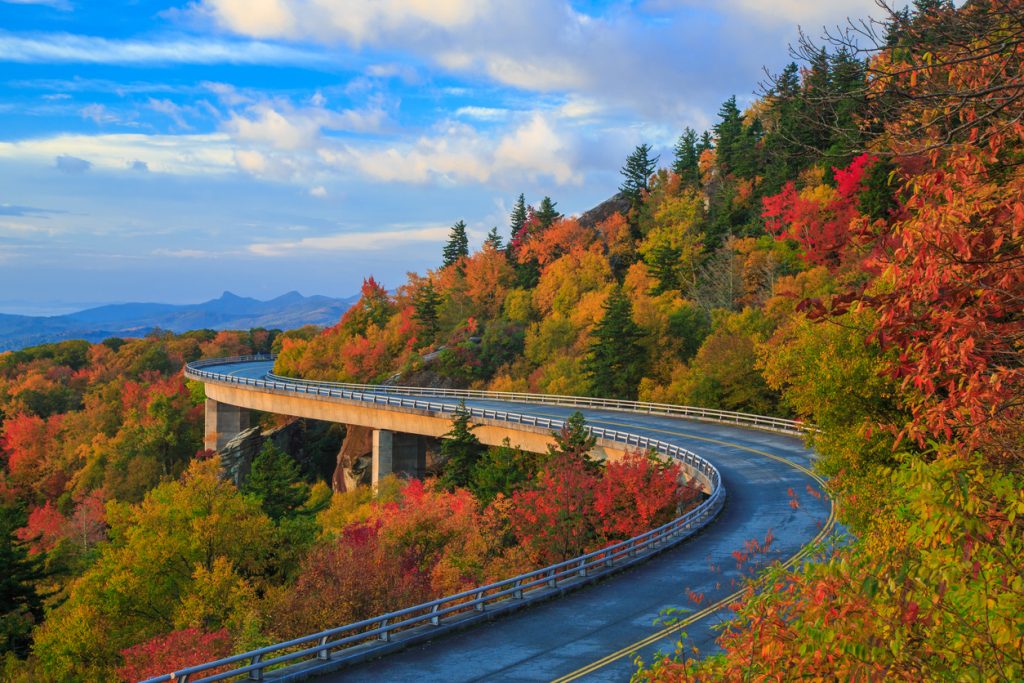 Blue Ridge Parkway is another iconic route that's been named an All-American road. "America's Favorite Drive" as its known travels nearly 500 miles through North Carolina and Virginia and connects Great Smoky Mountains National Park with Shenandoah National Park. It's known for its stunning mountainside views through the Appalachians, especially when the leaves change in the fall. There's no end to the hikes and natural wonders you can discover along this scenic road.
Overseas Highway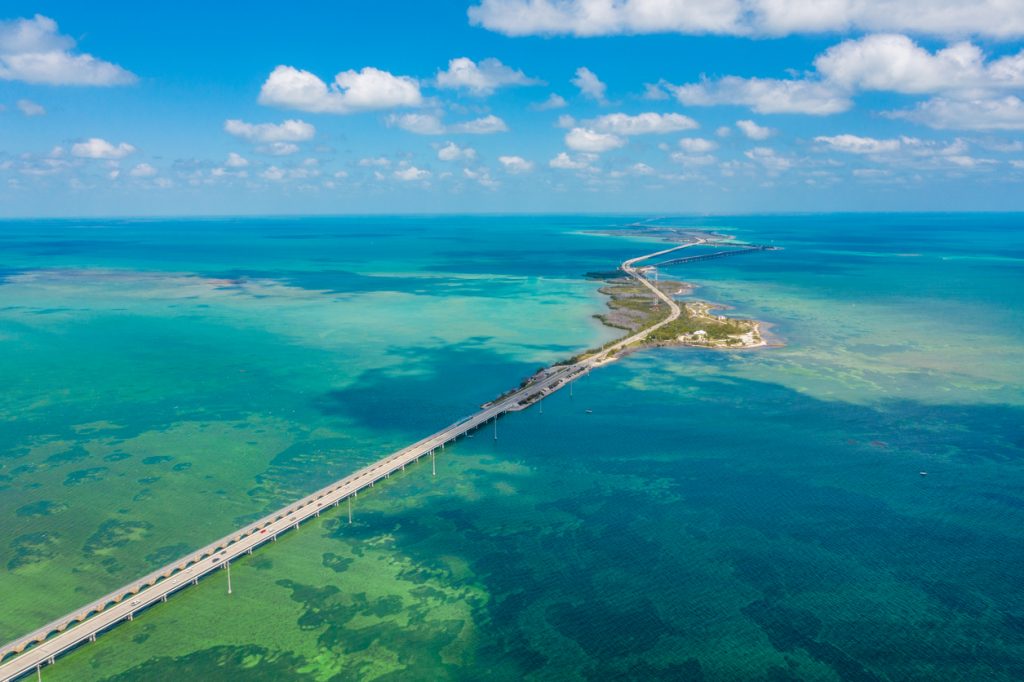 For those who love being by the water, driving from the Overseas Highway from Miami to Key West is a must. You won't believe the turquoise blue color of the waters on every side, not to mention the incredible beaches you can stop at along the way. One of the most iconic portions is the 7 Mile Bridge that connects Knights Key and Little Duck Key. Your journey will finish at the southernmost point in the continental US. Don't forget to try some key lime pie while you're there!
American Southwest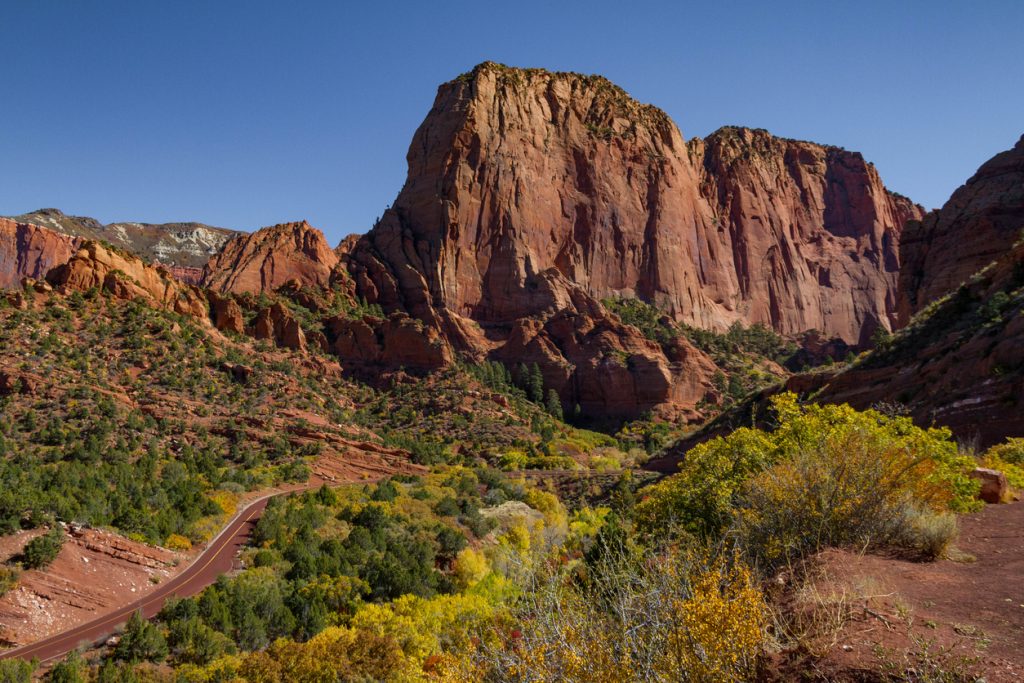 While this isn't any one specific road, it belongs on this list because it's an area of the country everyone should see in their lifetime. Route 66 does cover some of this territory, but there's a much larger swath that deserves exploring as well. You can customize this road trip any way you'd like, but we've written about one of our favorite paths that takes you from Phoenix to southern Utah and hits three national parks (Grand Canyon, Zion and Bryce Canyon). There are 5 national parks within relatively close proximity in southern Utah (Zion, Bryce, Capitol Reef, Arches, and Canyonlands) and 3 to choose from in Arizona (Grand Canyon, Saguaro and Petrified Forest), and any combination of the 8 makes for an unforgettable road trip. Even the scenery as you travel between parks is otherworldly. You truly can't go wrong with any tour of the Arizona and Utah desert.
7 Road Trips to Take Before You Die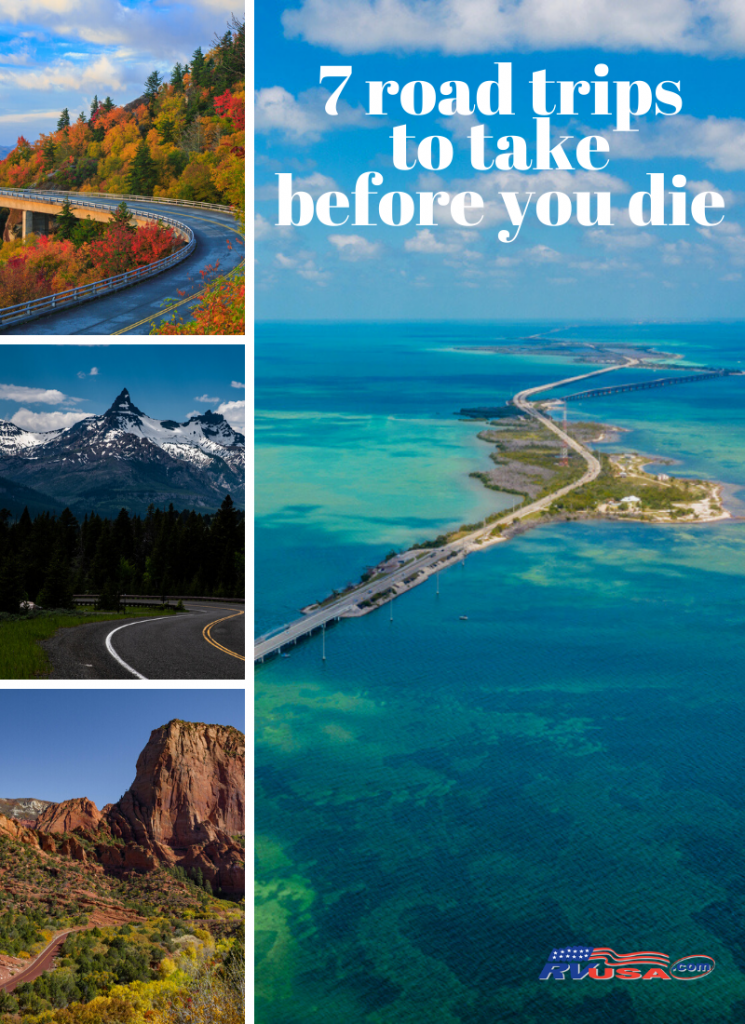 From South Florida to the Southwest, if you take all of the road trips on this list, you'll have covered many of the highlights across the USA! And you'll have plenty of stories to tell (and photos to show) because of it. Don't miss crossing these epic RV road trips off of your bucket list.
To find the perfect RV to tackle these road trips with, start your search for an RV today on RVUSA.com, and check out our blog for more travel inspiration.