Everyone needs a little escape these days, and building a custom man cave is a great way to find it. Even better? Put your man cave on wheels so you can take it to your buddy's, take it to the game or take it to the great outdoors. Custom RV renovations are becoming more and more popular, and buying an RV to turn it into a mobile man cave is a fun project with a great reward. Your RV can be decked out for the ultimate hang out with the guys, whether you consider that watching NFL RedZone all Sunday long or teaming up for an hours-long gaming session. Custom RVs are also the perfect party central for the tailgate before the big game. No matter your man cave wishes, we've got some suggestions on how to turn your rig into the mobile man cave all your buddies will be jealous of.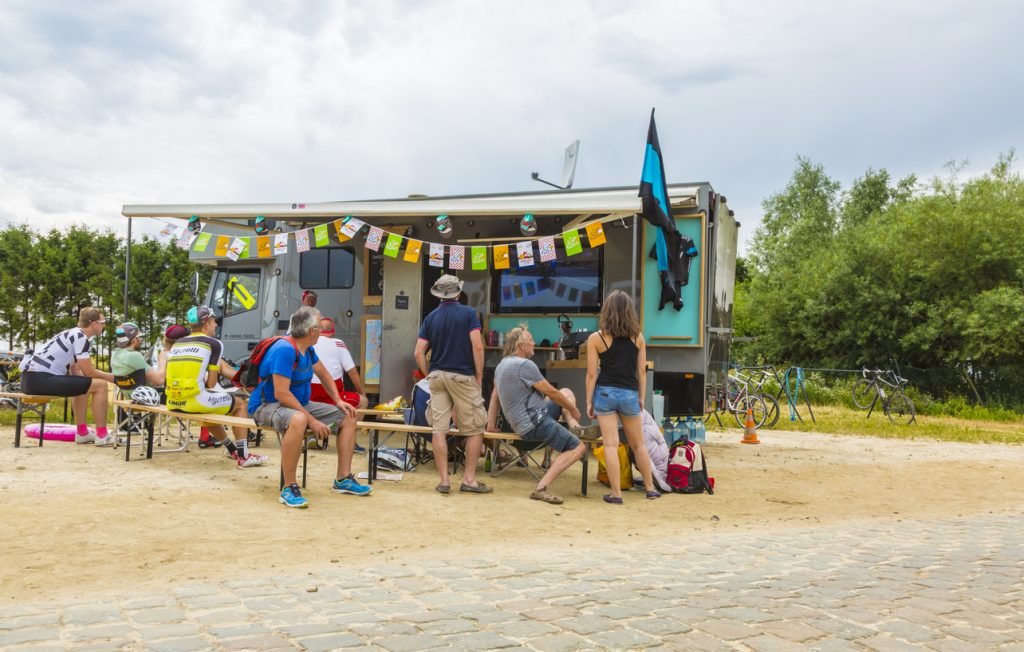 The Entertainment
First things first. The entertainment center is key when it comes to a man cave. If you're not into DIY, you can start with searching for an RV that has an HDTV built-in, as well as a Bluetooth stereo so you can play your own tunes or sports radio. RVs with outside entertainment centers and outdoor speakers make great man caves as well. If you're ready to get into customization, the most obvious place to start is to upgrade your TV with the biggest screen your entertainment center can handle, both indoor and out. Bigger is always better when it comes to man cave TVs! You may also want to install a custom sound system so you can hear every call in the game – or every sound effect in the video game if that's more your style. To kick things up a notch from there, get yourself a mobile hotspot to ensure you're connected to stream the game no matter where you are. You may also want to invest in a cellular booster for an even clearer connection. For the man cave man who loves sports, you may want to look into purchasing a mobile satellite dish and subscription to be able to watch even more games.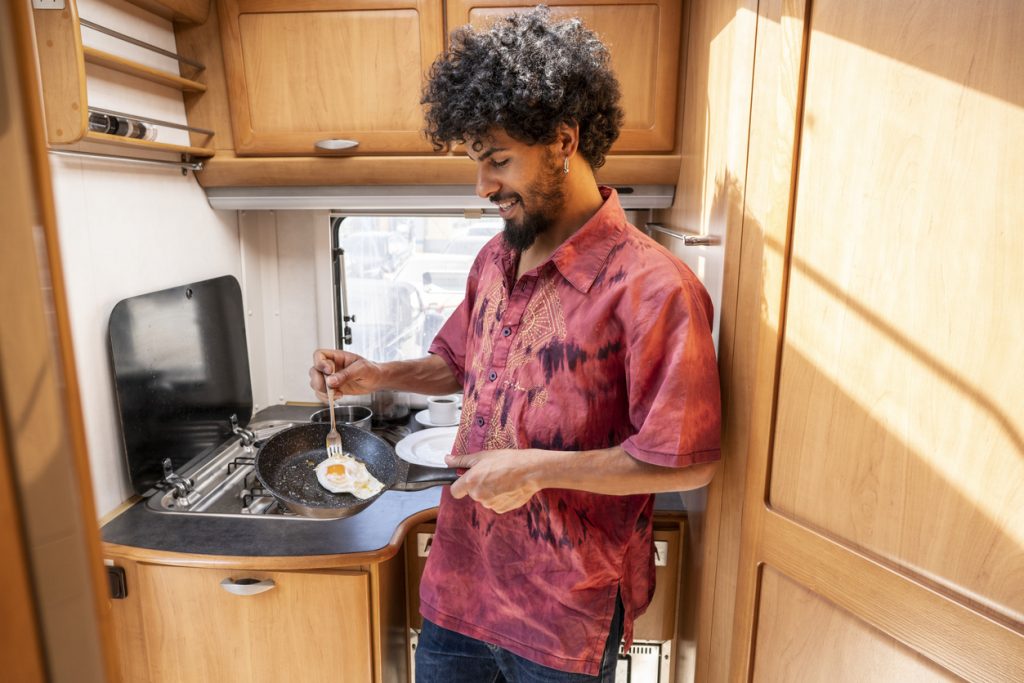 The Food
Next, you'll want to make sure the food spread is top notch in your man cave. When you're shopping for your RV, try looking for a rig with a residential fridge. An outside kitchen is another clutch feature on a man cave RV, as it will allow you to set up the awning, pull out the chairs and kick back outside with some burgers on the grill. If your RV doesn't have an outside kitchen, you'll want to purchase a portable grill to keep on hand and stock your rig with plenty of propane or charcoal and lighter fluid.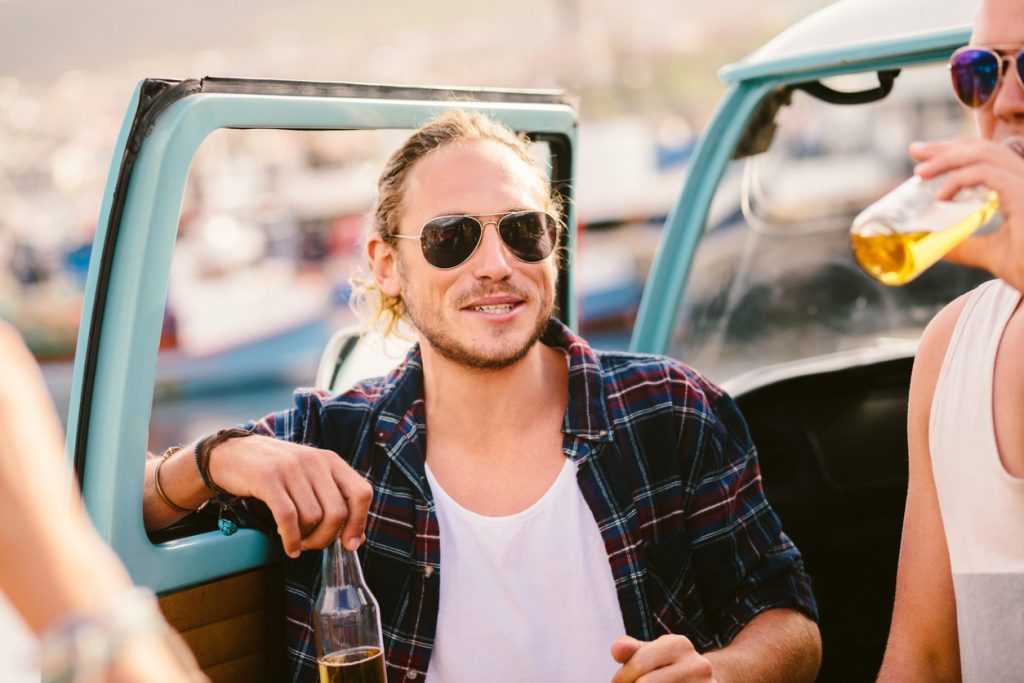 The Drinks
Your man cave isn't complete without taking care of the drinks. Just like people build custom bars into their basement man caves in sticks and bricks homes, the bar customization options are limited only by your imagination in an RV. Try having a tap and keg custom installed in your rig or outside kitchen. If you have a taste for the finer things, build a liquor cabinet, wine fridge or (stationary) bar cart into your existing RV kitchen cabinetry. A tip: try using velcro or magnets on the bottoms of bottles to keep them in place once you hit the road. Whatever you choose, the key is to keep it fully stocked at all times.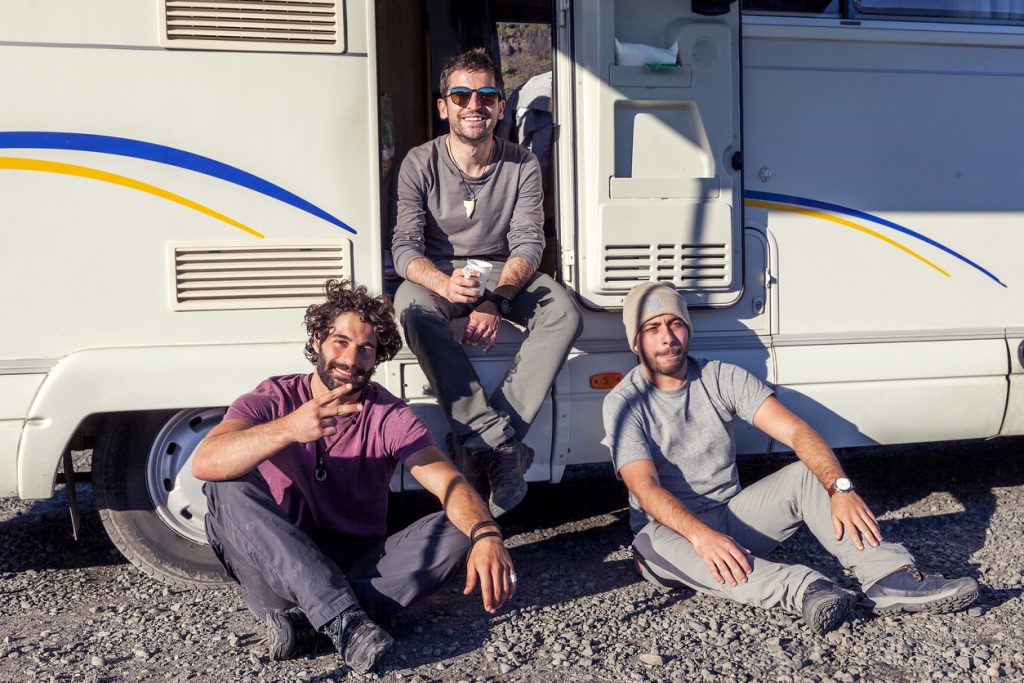 The Hangout
Finally, the finishing touch is creating your custom man cave vibe. Whether it be golf, football, video games, cars, comic books, hunting or something totally different, you could go any way you want with this one depending on this one. Install a putting strip down the center aisle of your rig, or hang a dartboard for way to challenge your guys to a friendly competition. Decorate with neon signs or vintage garage signs. You could also theme your rig to your favorite sports team with memorabilia, fabric covers, pennants and more. One touch that sets the tone for a man cave no matter what the theme is to install LED light strips throughout the inside of your rig. Don't forget to bring the essentials either: stock up on folding lawn chairs so there's always room for more at the party.
Turn Your RV into the Ultimate Mobile Man Cave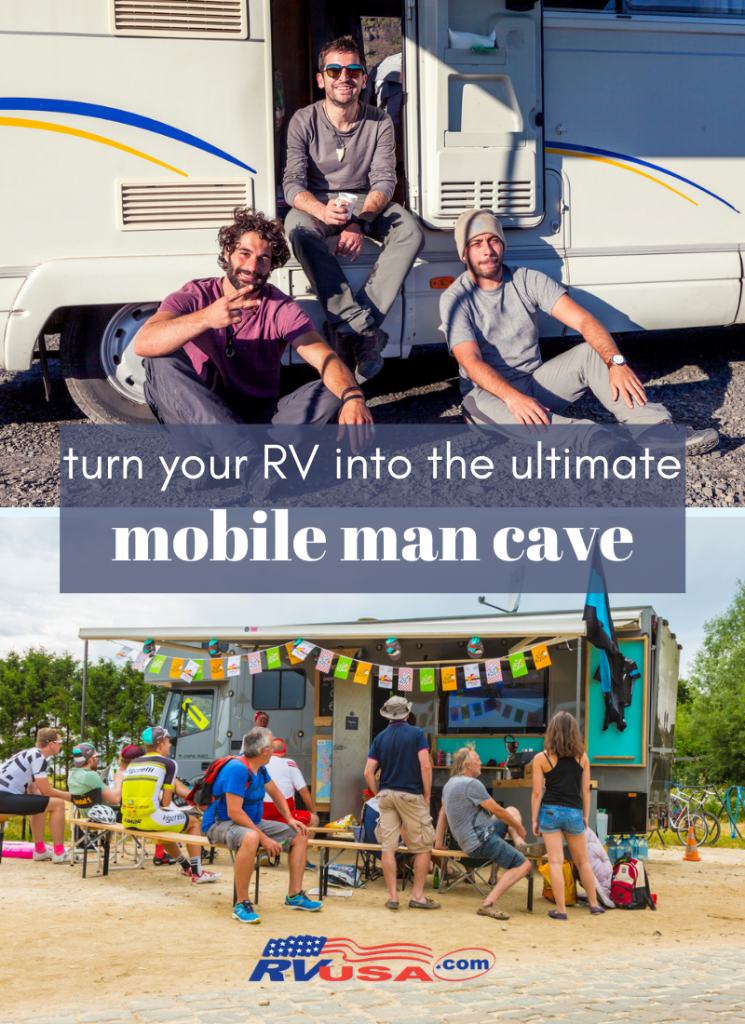 Whether you're looking to customize your RV into the ultimate mobile man cave, or you're shopping for an RV that already has all the basics you'll need for the perfect manly getaway, the possibilities are endless. Get started with a search for a new or used RV on RVUSA.com.