Picking the best spot to stay in your RV is one of the most important decisions you make while you are on the road. You want a place with amenities, activities, views, and proximity to local activities, and narrowing down the list can be tough. Luckily, we're here to help. We've compiled a list of the best RV park in every single state. Yes, all 50 of them! Read on to find our state-by-state suggestions. Or hit "control + F" and search the state name you're traveling to next to find the best RV park in that state.
If there's one thing that's synonymous with the state of Alabama, it's football. This RV park outside of Auburn provides live bands and food during football season as well as free shuttles to Jordan Hare stadium for game day. It's the perfect place to experience SEC tailgating.
This beautiful RV park in Fairbanks, Alaska is part of a hotel and resort on the banks of the Chena River. Book a waterfront stay and enjoy the restaurant and gift shop on-site when you aren't venturing out to enjoy local activities like dog sledding and chasing the northern lights.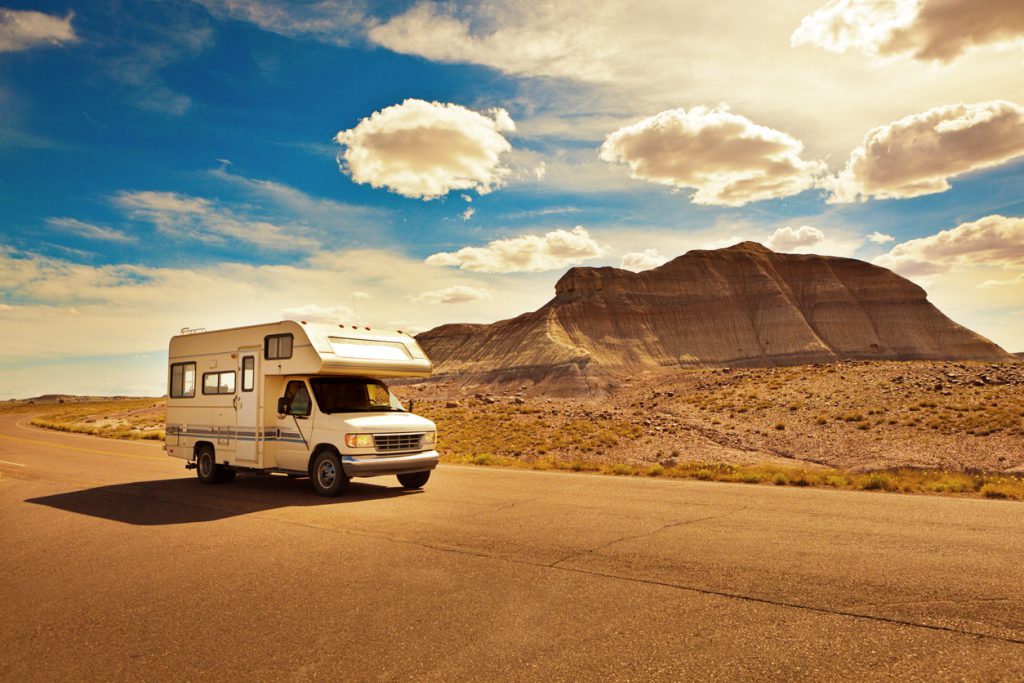 If you like a stay where you wake up to stunning mountains in your backyard, you'll love Lost Dutchman State Park. The Superstition Mountains are lesser known than some of Arizona's other natural beauties, but they're a favorite among locals. You won't find better camping at the foot of a mountain.
You should be able to tell by the name of this spot in the Ozarks that it's made for the truly adventurous traveler. It's located on an 800-acre off-road vehicle park where you can rent ATVs and 4x4s to take on the state's largest rock garden.
Indulge in the finer things in life with this RV stay in the heart of wine country in Paso Robles, California. The on-site wine garden hosts live entertainment, dancing, wine tasting and outdoor movies. You're just around the corner from a dreamy wine tour.
You can't get much closer to some of Colorado's best outdoor activities than Pikes Peak RV Park in Manitou Springs. Visit the Garden of the Gods, climb Manitou Incline and see Pikes Peak from a full hookup site next to a bubbling creek.
Camp on a 100-acre colonial farm along the Hammonasset River east of New Haven. Drive 10 minutes to Hammonasset Beach State Park along the coast, or take part in seasonal events on the farm including a fall festival and a bonfire weekend.
It's impossible to be bored at this waterfront RV park on West Fenwick Island! Choose from a variety of sites that include bayfront views or hardscaped patios with a fire pit. The whole family will love the pool and sandy playground, while those who can't get enough of the water can make use of the boat ramp and fishing piers on the catch and release lake.
When you think Florida, you think Disney. Luckily, Disney has catered to RV travelers at their Fort Wilderness Resort that's themed around the American frontier. You'll find a community pool as well as horseback riding and canoeing in the resort's 750 acres of pine and cypress forest.
Feel at home in nature while enjoying the luxuries of an upscale stay at this RV resort about an hour away from Atlanta. Relax in the modern lounge area and take part in the book exchange, or visit the nearby Callaway Gardens.
Hawaii isn't exactly built for RVs. It isn't a popular pastime there as it's expensive to ship rigs from the mainland and the humidity, salty air and insects cause damage to vehicles. If you manage to find a camper van to rent in the Aloha State, your experience will be closer to boondocking than it would be parking in traditional RV parks like you find in the continental US. The Kīpahulu Campground at Haleakalā National Park allows you to set up shop at one of the best sights to see on all of Maui.
This spot near the border of Idaho and Wyoming will give you all the perks of being close to Jackson Hole and the Grand Tetons without the huge price. The resort provides luxury cabins and glamping as well as RV sites. Relax in the upscale clubhouse or spend a day at the on-site spa.
Starved Rock State Park has been voted the top attraction in all of Illinois, and lucky for RVers, there's a beautiful campground on site. Take advantage of one of their 133 sites with concrete pads and electric hookups before exploring the park's 13 miles of trails and 18 canyons.
This corporate retreat center turned RV park and campground has high-quality RV sites and no shortage of activities for the entire family. They have go-karts, mini-golf, a boat dock, a shooting range, a baseball field – you name it. If you like staying busy while you camp, this is the spot for you.
This park just outside of Iowa City is perfectly situated so you can both enjoy the outdoors and be within driving distance of some of Iowa's best attractions. The RV sites are arranged around a catch and release fishing lake which adds natural beauty and provides activities for your stay. Visit the nearby Amana colonies or Lake McBride for even more entertainment on your visit.
As you drive across the flat plains of Kansas, you'll find a welcome oasis in the rolling hills of Wilson Reservoir and State Park. You can find water and electric hookups in this park as well as a plethora of outdoor activities, including kayaking, mountain biking, and sightseeing beautiful rock formations along the lakeshore.
This natural wonder near Kentucky's Red River Gorge is a hidden gem in the Bluegrass State. Camp with electric hookups while you enjoy 22 miles of trails, kayaking, mini-golf, and even the annual Natural Bridge Hoedown. Don't miss hiking (or riding the ski lift) to the park's namesake, a 65-foot sandstone arch in Daniel Boone National Forest.
Stay tuned to see the rest of these beautiful RV resorts from across the country!