When traveling with kids, long road trips in an RV can either be a success or a nightmare. Kids are full of energy, they like to explore, run, and have fun, and long trips will make them feel anxious and cooped up, especially when there is nothing to do. The key is to plan ahead and engage them with things to do like games, activities, and places to stretch and unleash some energy. Here is RVUSA's guide to traveling with kids.
Road Games
Roads games are great and they force kids to look outside of the confined RV space and out into the world. Some classic Road Trip games are the License Plate Game and I-Spy, and other games to check out are travel treasure hunt, travel bingo, and travel trivia.
Treasure Hunts & Bingo can be individualistic or team games where kids search for certain items along the road. There are a bunch of different categories to choose from with the most popular categories being: cars, signs, and buildings. Momsminivan provides a couple of different printable versions of Bingo and Treasure Hunt and have different level difficulties ranging from little kids to big kids.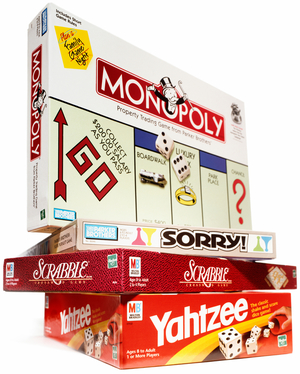 Cards, Games, & Toys
Boards games & playing cards bring families together and provide fun for the whole family. Board games like Scrabble, Sorry, and Clue are entertaining games that make kids think outside the box and will keep them occupied for hours. In addition, a standard deck of 52 cards provides a whole host of games like war and rummy to name a few. For the little ones, packing a few extra toys like cars and stuffed animals will keep them occupied and make for an easy cleanup.
Plan a stop along the way
Although games keep the kids entertained, being in an RV all day doesn't provide any physical movement and eventually, the kids will become
antsy. Planning a stop at a campground or park just off your route will help you stretch your legs and get some fresh air, and let the kids blow off some steam and release all that built up energy.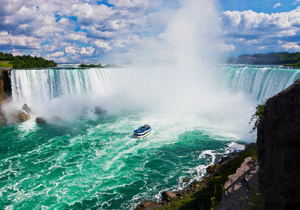 Help plan activities at each destination
Before or during the trip, compile a list of destinations you plan to visit and list different activities to do at each stop. Whenever you're getting close to your destination, pull out the list of things to do and let them choose an activity to participate in at each travel spot.
Ipad, Tablets, Laptops
The final resort, and the option that will probably keep them the quietest, is pulling out the electronics and letting them play their hearts out. Although the above activities provide family time, creative thinking and in general providing them things to do other than play on their electronics, kids will end up spending the most time playing an app or a game. Not only will it keep them entertained, you will have the ability to relax and do whatever you want!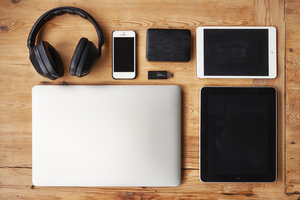 Check back daily for more tips on camping and RVing!