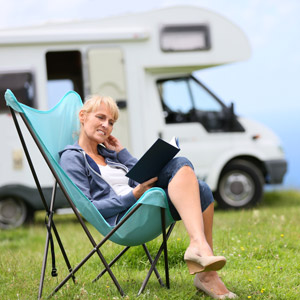 If you're new to the RV life, RV books can be a great way to expand your knowledge quickly. Taking advice from other, more experienced RVers can save you the difficulty of trial and error and develop your skills as an RVer. If you are looking for helpful guides on RVing or real life advice from experts, there are so many amazing books for RV and camping lovers out there! We've gathered up a few of our favorites to help make you a better RVer.
Before you read on, note that there are tons of RV books for beginners that are available for free if you have a Kindle Unlimited membership! If you love reading, an Amazon Kindle is one of our must-have RV essentials because it allows you to bring your books with you wherever you go, without taking up a ton of space in your RV. Without further adieu, here are some books to level up your camping experiences!
Practical RV books
If you're into self-development and learning more about the RV world, these books are for you. Maybe you are newcomer to RVing and trying to soak up as much knowledge as you can, or maybe you've been at it for a bit but you're looking for great tips from other RVers sharing some of their own expertise. These practical RV books will help you become a smarter RV traveler.
Fodor guides are always a travel classic, and this Best Roadtrips in the USA guide is no different. Inside, you'll find gorgeous colorful photos, itineraries and maps, as well as helpful information about each destination. If want some help deciding where to take your next RV trip, this book is a must!
One way to keep great track of your travels is by investing in an RV logbook. If not, you may go looking for a campsite you stayed at before and never be able to find it again! This version allows you to note what amenities each campground had, when you visited and how your experience was staying there, so you can reference it anytime you need on your future travels. It's a habit every RVer should start!
Finding Success Outside the Traditional Office
Many people who get a taste of the RV life yearn for more time on the open road. One way to achieve this is by transitioning to remote work and living in an RV or van. Finding Success Outside the Traditional Office addresses this lifestyle and walks you through how to tell if you're ready for this lifestyle and how to make it work, from your mobile setup to figuring out your best strategy for productivity and even how to balance work and life on the road. It's the perfect choice if you're looking for RV books on full-time RV living and working.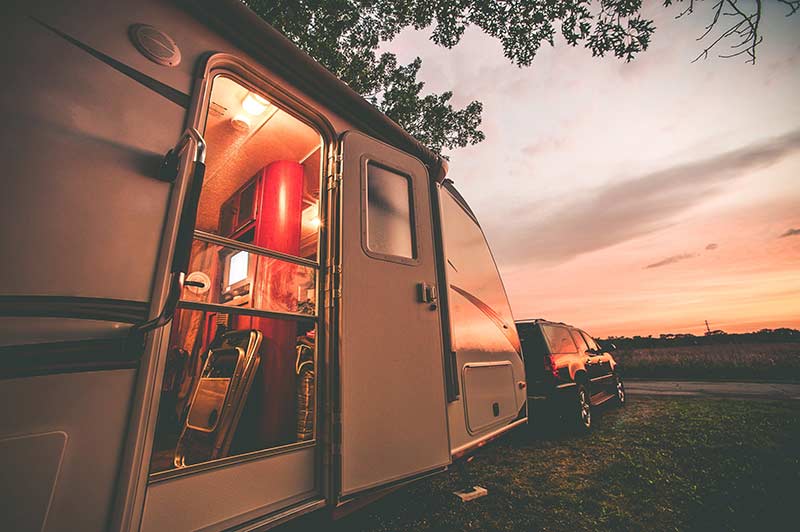 Need the perfect RV for your travels?
This pick on our list of RV books for beginners was actually written by an active member of our Living the RV Life Facebook Group! James Urch shares the adventures he and his wife have had since embarking on the full-time RV life in their motorhome in Living the Dream. He also shares real life tips on things like how to create a budget, how to find the right motorhome and where to register it. If you're looking for RV books that are relevant to living in a Class A RV, this is a great read.
Bring these RV books along on your next trip
With these books in hand, you'll be a better RVer in no time. You'll also have some great inspiration to find new places and embark on new adventures! Happy travels!
This post contains affiliate links. RVUSA.com will receive a small commission at no cost to you if you make a purchase using these links. We appreciate your support!
Ready to find an RV for your adventures?