RV Black Friday Deals You Need for 2021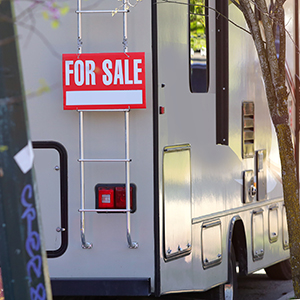 Black Friday is upon us. Our emails are overflowing with specials and coupons are spilling out of our mailboxes. There are sales on everything from skincare to flatscreen TVs. Did you know that there are also some RV dealerships out there who hold sales on campers during the busiest shopping weekend of the year? Just like car dealerships and Best Buy, RV dealerships offer enticing sales around the holidays that you can take advantage of for major savings. Here at RVUSA, we surveyed our network of over 250 dealership locations and found the best RV Black Friday deals on campers out there. 
Keep in mind, these dealerships offering sales are around the country. If you aren't close to these dealerships mentioned, try giving them a call. We made an entire guide to buying an RV out of state to help you decide if traveling to purchase your rig is right for you. These incredible savings might just be worth it!
This might be the best RV Black Friday deal on the planet! Optimum RV in Ocala, Florida is hosting a 24 hour Black Friday extravaganza this weekend. They open at 6pm on Thanksgiving Day and stay open until 6pm the evening of Black Friday. The prizes are endless – you don't even have to purchase an RV to get involved! You will get a $25 Amazon gift card just by RSVPing to the event and showing up. When you attend, you'll receive a free BBQ grill set. And if you end up purchasing an RV, you'll get a free 55" smart TV along with your new rig. If that isn't enough, the dealership is giving away a PS5 every 2 hours during the event! If you are local to this area, we definitely recommend RSVPing to this event and taking part in this incredible giveaway.
Looking for deals on RV accessories?
We rounded up the best Black Friday RV camping deals on our blog.
Highway Trailer Sales: Salem, OR
Highway Trailer Sales in Salem, Oregon has a variety of rigs on sale for the holidays. While these may start off as RV Black Friday deals, they actually last through the new year! Their sale is for their new 2021 units, some of which include Forest River No Boundaries and Keystone Montana. Many of these rigs are marked down up to $10,000, which is a lot of money saved you can spend on your travels ahead.
RV City in Benton, Arkansas is featuring a deep discount on this 2021 Forest River Impression for Black Friday. Usually priced at $64K, this 280RL floor plan unit is marked all the way down to $47,699 for Black Friday. If you are looking for a fifth wheel with a crisp interior and plenty of living space, give RV City a call.
Winnebago RV: Rockford, IL
What's the first thing you need to hit the road in a new RV? FUEL! One dealership in Rockford Illinois,
Winnebago Motorhomes
, is hosting a special where they give away gas cards for every RV sold. This special is valid all the way from Black Friday through December 3
rd
. If you purchase a trailer, you'll receive a $1000 gas card, and if you purchase a motorized unit, you'll receive a $2000 gas card. That's a lot of fuel for future road trips!
PPL Motorhomes: Houston, TX
If you're an RV owner already, you may not be in need of purchasing a new rig on Black Friday. However, every RV owner needs parts and maintenance from time to time! Enter Houston, Texas dealer PPL Motorhomes' RV Black Friday deal. Their physical stores are closed for the Thanksgiving weekend, but they are running a parts special on their Parts Superstore beginning Saturday and running through December 21st. Even if you can't act on it this weekend, you have time to take advantage of this deal leading up to Christmas.
If all of these RV Black Friday deals are too far away from you and you don't want to travel to purchase your rig, we've still got you covered. On RVUSA, we have RVs on sale every day – not just on Black Friday! Our network of dealerships spans the whole country and you can search for RVs by city to find the best deals close to you. Units that are on sale will be marked with badges that say "sale," "reduced" or "special." When you spot a listing with this badge, you know you're getting a great price!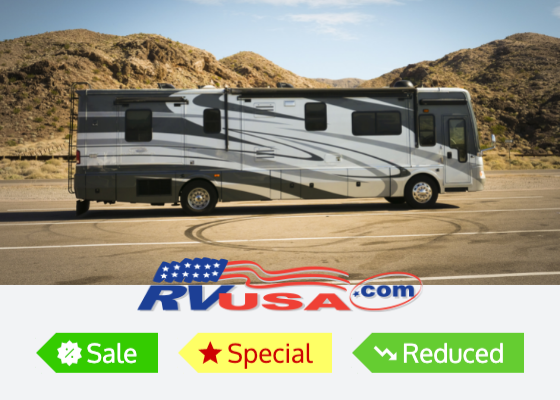 Chances are, if you're making a big purchase like this so close to the holidays, it's likely you're billing it as a gift to yourself or for you and your spouse. Why not go all out and make it feel festive? This giant red velvet bow will do the trick. Your new travel trailer may not fit underneath the Christmas tree but it can look festive for the occassion!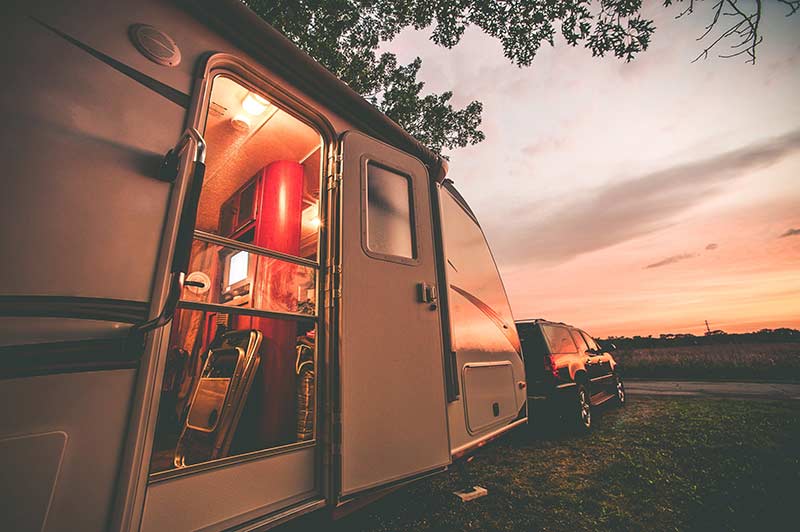 Looking for RVs near you?
Can't-miss RV Black Friday Deals on Campers
If you're looking for a new RV, the holidays are a great time to buy. Often, dealerships are trying to clear stock of the models for the calendar year that's ending to make room for new ones. This means great deals for you as you look for the perfect rig to take on your adventures! 
This post contains affiliate links. RVUSA.com will receive a small commission at no cost to you if you make a purchase using these links. We appreciate your support!
Ready to find an RV for your adventures?