Overland classifieds join vans and skoolies as newest RVUSA categories
RVUSA is expanding again: this time into the world of overlanding. One month ago, RVUSA announced the creation of categories for conversion vans and skoolies. Today, "overland camper" becomes the latest category to join the longest standing RV classifieds and lifestyle website on the internet. RVUSA is the first among our competitors to offer overland classifieds. We're thrilled to be diving into this budding aspect of the camping industry.
While this is a new category on our site, it isn't the first time overland campers have appeared on RVUSA. Our dealers have long carried adventure RVs from manufactuers like Storyteller Overland and TAXA Outdoors. Recently, respected RV manufacturers like Winnebago and Pleasure Way have expanded into overlanding as well. Before now, these rigs were listed in type categories such as Class Bs, travel trailers and Class Cs. But after our team attended Overland Expo in Arizona this year, we knew the unique draw of overlanding deserved its own unique category.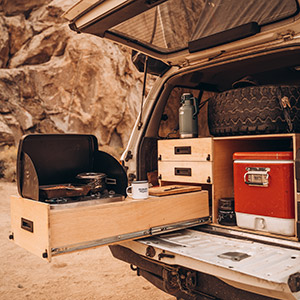 Overlanding is synonymous with adventure. It's about the trails you traverse, not the destination. We want to make the journey to find new and used overland camper RVs for sale easy so you can focus on the journey ahead.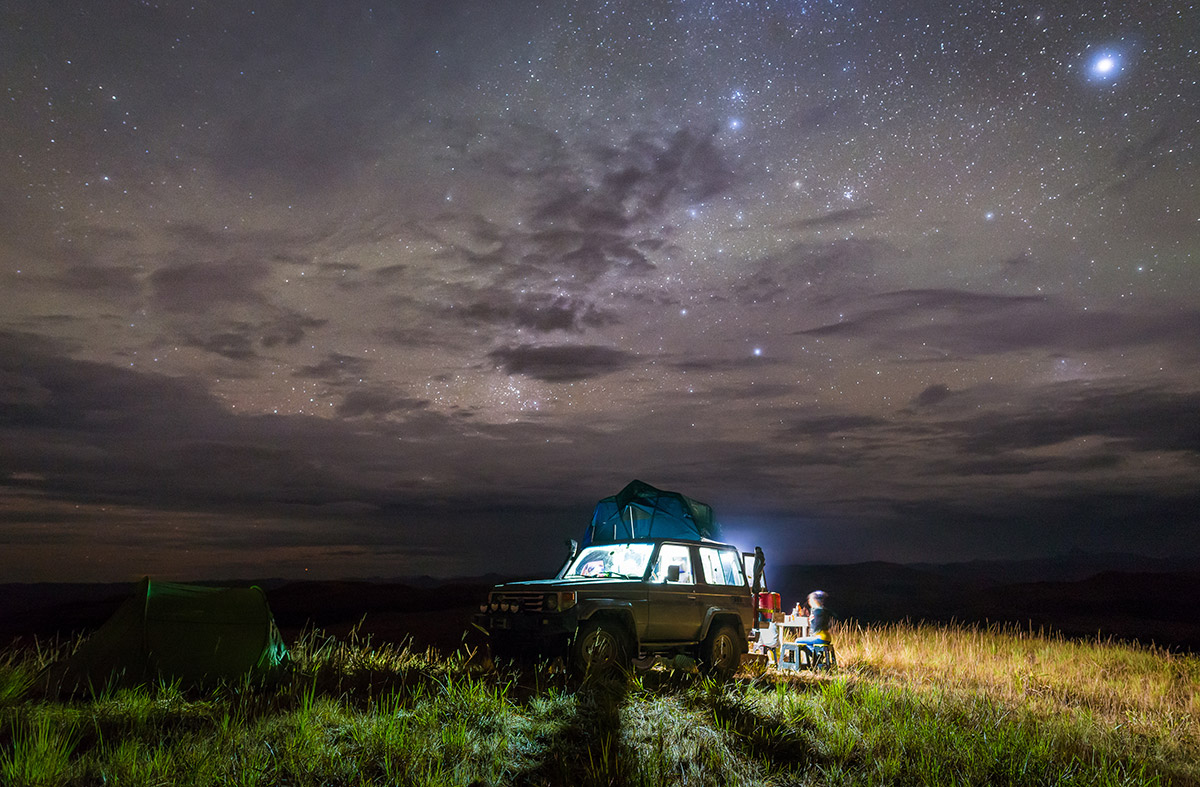 What is an overland camper?
We touched on this topic on our blog post about how overland campers are expanding the camping industry. It helps to start with the definition of overlanding. Overland Journal's definition is oft considered the industry standard. They explain it as "self-reliant adventure travel to remote destinations where the journey is the primary goal." In other words, it involves off-roading and off-grid camping on rugged terrain in largely unexplored places. It's less about driving to a destination and more about the drive along the way.
An overland camper is a van, trailer, truck or other vehicle designed for this minimalistic adventure travel. There are many different types of rigs that qualify for the overland classifieds on RVUSA, so it's hard to pin the genre down to just one type of vehicle. Let's break down a few of the different types of overland campers.
Overland Trucks
It's quite common in the overlanding community to modify off-road capable trucks into adventure rigs. Jeep Wranglers, Toyota Tacomas, Toyota 4Runners and even vintage Land Rovers and Land Cruisers are all popular choices. The number of upgrades you can make to these vehicles to outfit them for overlanding is endless. Rooftop tents, lift kits, upgraded suspensions, solar capabilities and roof racks are just a few of the modifications that are sought-after among enthusiasts. On top of that, these trucks can even be outfitted with camp kitchens and shower facilities. Overlanders love the wide variety of modification possibilities. Any overland truck owner would tell you that there's never a point where their truck is "finished." There's always a new gadget to be added.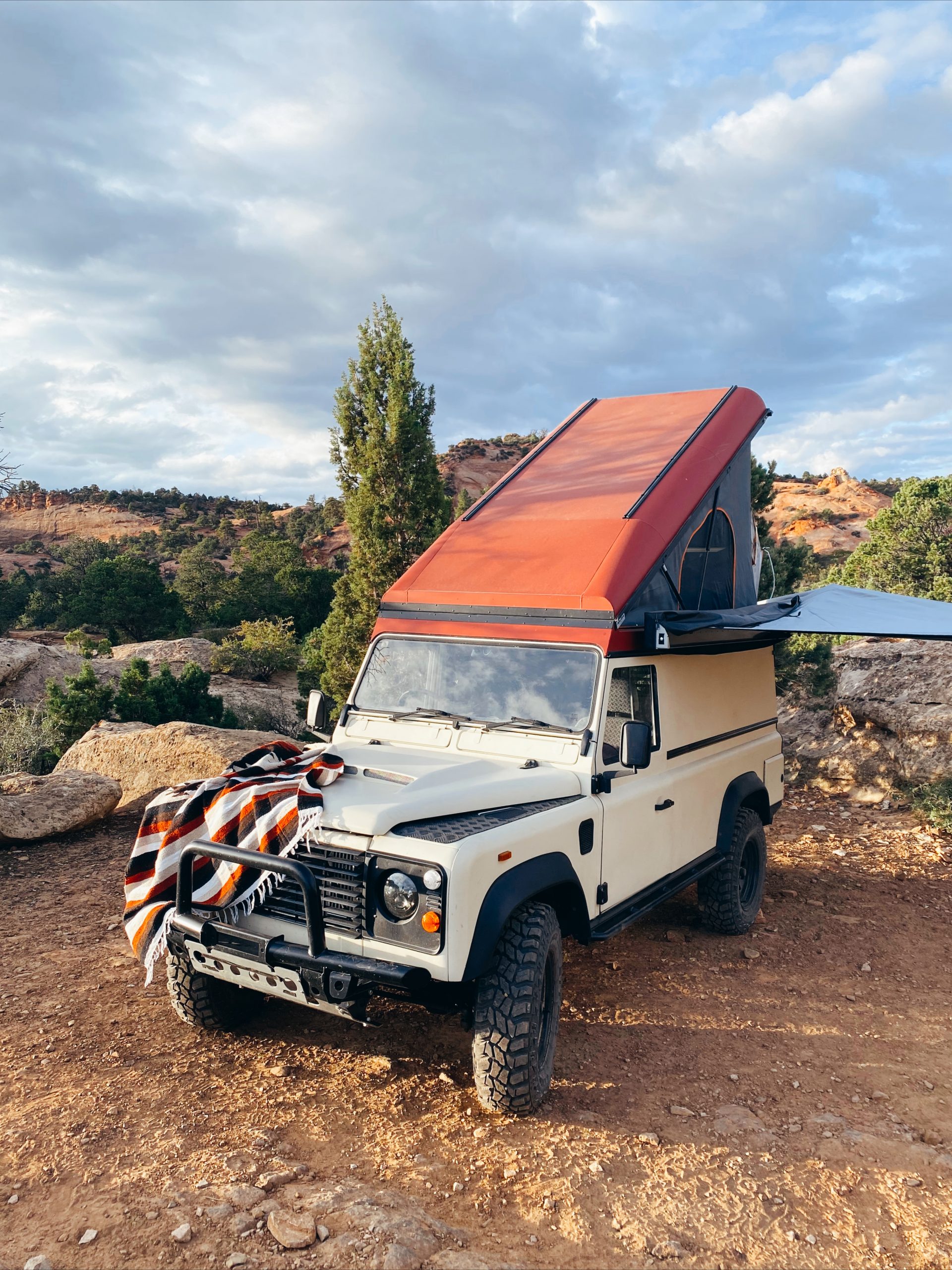 Overland RVs
Those who want to have a little more living space may opt for overland RVs. This subset of overland campers is largely populated by RV manufacturers who have ventured into the burgeoning overland space. These brands are innovating ways to include off-road, off-grid features in their RVs. Winnebago is a perfect example of this with the addition of campers like the Revel and the Ekko.
However, there are also manufacturers out there whose entire brand is overland RVs. That is the case for Storyteller Overland, a popular adventure van brand often listed on RVUSA. Their goal is to get people overlanding so they can "tell better stories." These vans are built out from Mercedes Sprinter vans and Ford Transits and include all the features you need for adventure travel. If you love overlanding and have plenty of money to spend on it, check out luxury overland brand Earth Roamer. These elaborate rigs can cost upwards of a million dollars! However, you're guaranteed to have everything you need for epic overland adventures.
Overland Trailers
Another option for overland travelers is to purchase an overland trailer rather than turning their truck into a camper. These trailers have tires and clearance heights that allow them to take on rough roads on their way to remote campsites. They can be as simple as a camp kitchen with a place for gear storage, or as elaborate as an adventure version of a travel trailer with a bedroom and bathroom facilities. For example, TAXA Outdoors debuted overland editions of their trailers in 2021. Similarly, Black Series Campers, which are popular in the overlanding hotbed of Australia, recently launched their trailers in the US. With a trailer, you can stake your spot at a remote campsite and then take your tow vehicle out for more adventuring on the trails.
Overland Camper Features
No matter which of these categories your overland camper falls into, there are a few important features that most every overland camper has. Wondering if a vehicle can be tagged in our new overland classifieds category? Here are a few things to look for.
AWD or 4WD
Because off-roading is such an integral part of overlanding, the drivable overland classifieds you'll find on RVUSA are all equipped with either 4WD or AWD. Difficult terrain is a core part of the draw of overlanding, so your camper needs to be equipped to take on challenge.
Solar
Another foundational aspect of overlanding is self-sufficiency. You won't find an overlander using hookups at an RV resort. The overlanding types journey for miles upon miles into remote territory, far away from other civilization. There are no hookups where these travelers are headed. This means overland campers need to be prepared to go off-grid, and there's no better way to do that than with a solar power system.
All-Terrain Tires + High Clearance
You'll need whatever rig that's hitting the trails to have all-terrain tires and high clearance. Many overland trails are inaccessible if your vehicle does not have high clearance thanks to the rocky terrain. If your camper is not equipped with either of these things, it's best to stick to the RV park.
Sleeping quarters
A truck without sleeping quarters is just an off-road vehicle, not an overland camper. Overland trucks have a designated place to sleep since most overland journeys are more than just a day's drive. This can come in the form of an aftermarket pop-up tent or a rooftop tent that unfolds. Overland RVs and most overland trailers have beds in them already.
Selling on RVUSA's overland classifieds
Until now, there hasn't been a classifieds website that has given overland classifieds the attention they deserve. If you're thinking of selling your overland camper by owner, RVUSA has all the tools you need for a successful sale. With 1.5 million visitors a month, your rig will have access to massive amounts of traffic from avid campers on RVUSA. In addition, our listings are discoverable via search engine, so your potential buyers don't have dig through pages of forums to find your listing.
If you're an RV dealer who lists your rigs on RVUSA, we encourage you to consider taking overland campers as trade-ins. Stocking your inventory with these popular types of camping vehicles fills a big need in the camping industry. The overland craze isn't dying down anytime soon, and these campers are only growing in demand. Our overland classifieds shows your units to shoppers who are looking for that specific vehicle type.
Shopping on RVUSA's overland classifieds
Without inside knowledge of the overlanding industry, it can be hard to find the rig to begin your overlanding journey. There are many fantastic overland camper manufacturers and outfitters out there. RVUSA is making it easy for you to discover them! Our advanced search feature is often used by RVers to find the perfect rigs. Now, you can use it to narrow down your overland classifieds search, too.
Get started with our overland classifieds
Now that you have a deeper understanding of overlanding and the rigs associated with it, we can't blame you if you're itching to go off-road. Stay tuned to our blog as we continue to support the overlanding community with posts about overlanding essentials, featured units, routes and more. With RVUSA, your next overland adventure is just a click away.
Shop Our Overlanding Essentials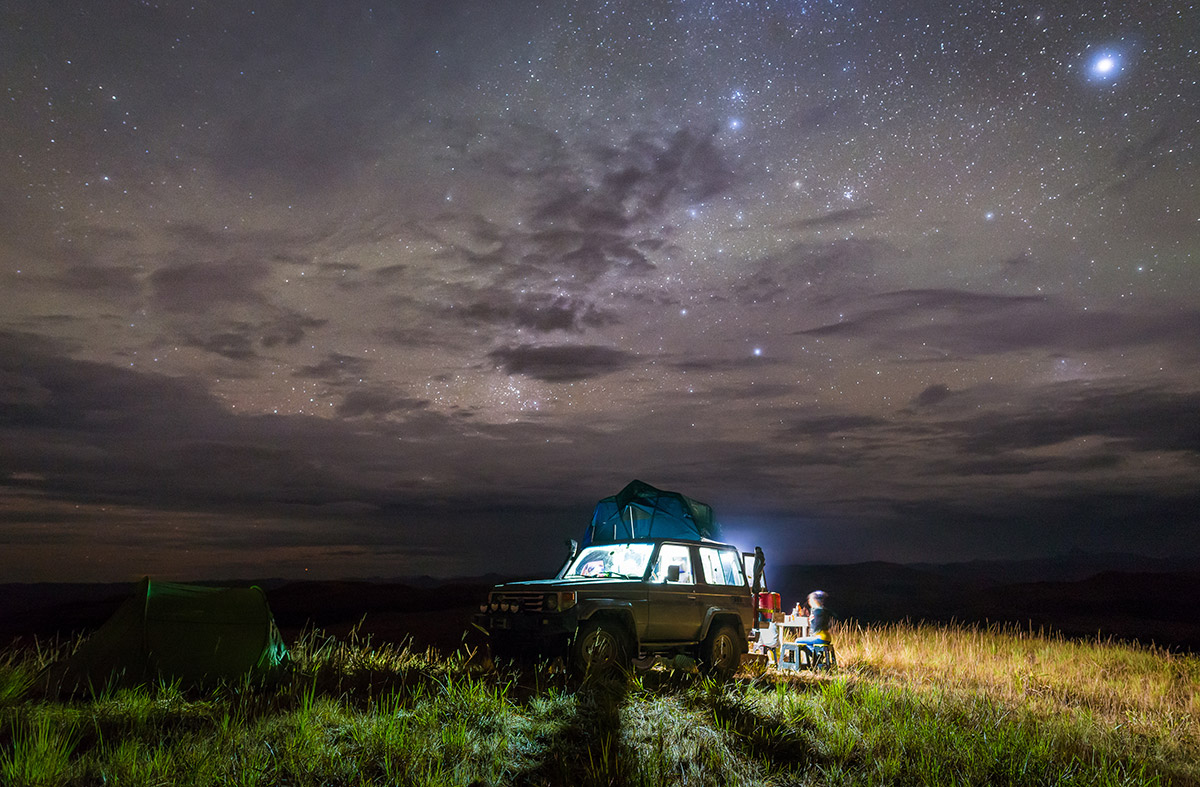 Ready for an epic overland adventure?