Whoever said animals and traveling don't mix have never tried the RV experience. The best thing about traveling in an RV is that you can have your furry best friends tag along every second and every mile. You won't have to put them in a cage in a scary cargo deck of a plane. Your furry family members will be able to experience the different environments of the country and sleep in a safe place at night or on the road. Just because traveling with your furballs can be a blast doesn't mean there won't be any challenges.
Essentials
Before you hit the road, make sure you have a list of things your animals will need during the trip. Don't underestimate how much food and water they will go through. You want to have the essentials packed and ready before you even have your things packed. Here's a list of things to do that will make pet traveling challenges a lot easier.
Keep pet food in plastic storage bins.


Get in the routine of feeding your animals at the same time so you can predict when going outside is a need and not just a time of play.
Along with having hard copies, keep your important vet documents on a USB or external hard drive.


Have chips placed in your dogs and cats and make use of the detailed contact collars.


Be sure to include animal bandages and meds in your first aid kit and don't forget your pet's prescription or flea medicine.


Kennel training is always a plus. This reduces anxiety whether it's a new vet office or being left in the rig while the family is on a hike that doesn't allow dogs.
The Fun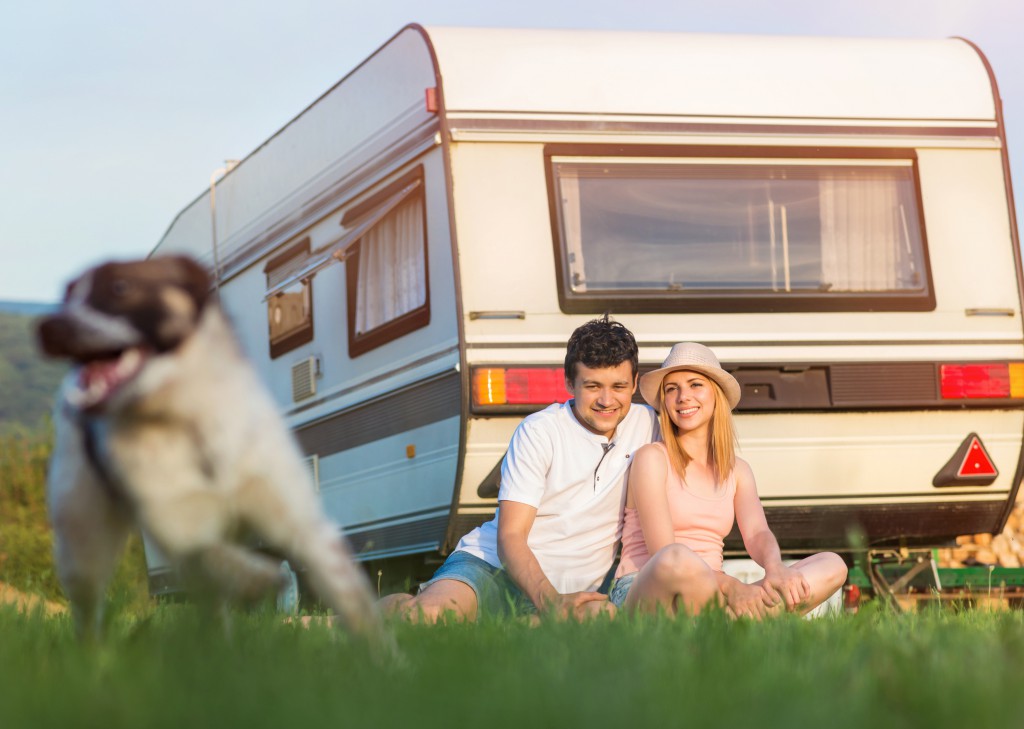 Everyone with a pet knows that it's not always fun and games, especially in a small, moving box. Luckily, there are ways to keep your dogs happy and healthy whether it's a short beach trip or a cross-country adventure.
Teach your dogs how to fetch so they can keep up a healthy, active lifestyle and have fun.


Dogs like to chew and cats like to claw. Prevent these situations with fun things like chew treats and scratch boards.


Find campgrounds with dog parks like Lake George RV Park where they can socialize and be active.


Download the useful Ipad/Iphone Dog Park Finder app in case you can't find a RV resort with a dog park.
Bring your dogs to a dog friendly restaurant. Use BringFido to find one wherever you go.
Be Thoughtful to Your Animals and RV Neighbors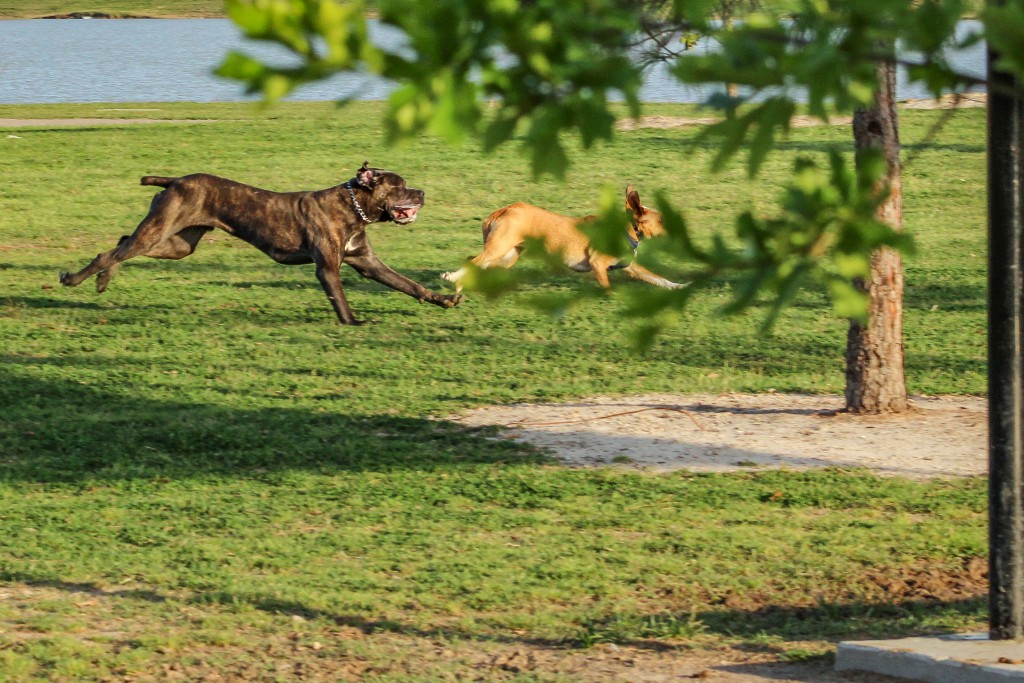 Being considerate to your family, pets and strangers around you is always a must. Being on good terms with your friendly neighbors will smooth things over by a landslide. Don't be the reason RV resorts are banning dogs!
If your RV neighbors have animals, offer to switch off watching them so you can do activities the animals are unable to do.
Make sure your animals have had enough playtime before you hit the road.


If you are uncomfortable leaving your animals in a kennel or cage while you're away, just leave the blinds down and a TV or radio on.
Always pick up after your animals. ALWAYS.
Keeping it Clean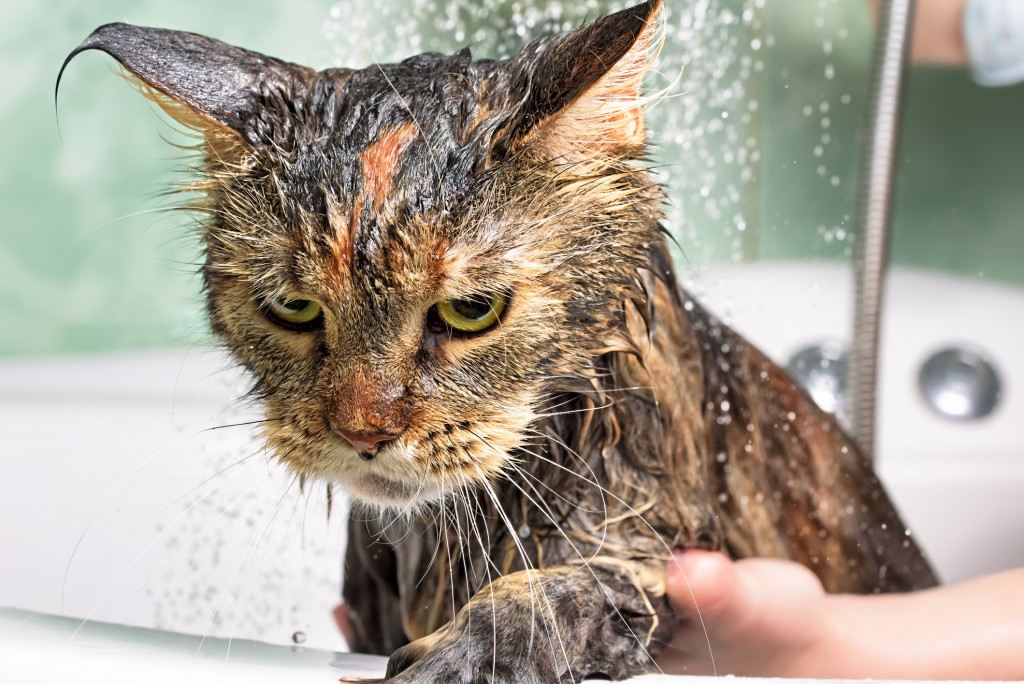 The smell of traveling with your furry companion isn't necessarily the first thing you might think of but it's possibly the most important. And the worst. Animals shed like crazy and pick up dirt like a magnet. Not to mention the rainy, muddy days…
Make sure your animals are regularly and well groomed. It can get smelly.
A wire brush works the best for grabbing cat and dog hair from the rig carpet.


Traveling with your pets is all the more reason to buy a portable vacuum.
A portable steam cleaner will help with pet smells in small, enclosed area like an RV.


Invest in a Soggy Doggy Super Shammy towel for when it's rainy or your dog finds a lake.
Check back daily for more tips on camping and RVing.