You don't want to miss the Greater Atlanta RV Show this weekend at the Georgia World Congress Center!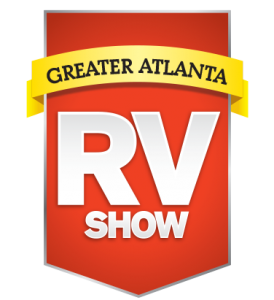 March 4-6 come check out all the area's major RV dealers as they showcase a huge variety of motorhomes, travel trailers, fifth wheels & more, all at great prices! See all the new 2016 RVs, trade in your old RV, or learn more about RV living from the helpful seminars.
Adults tickets are $10 and Kids 12 and under are FREE.
This show is perfect for both new and experienced RVers.
The Show Schedule is as follows:
Friday, March 4, 2016
Show Hours: 12:00pm-8:00pm
Saturday, March 5, 2016
Show Hours: 10:00am-7:00pm
Sunday, March 6, 2016
Show Hours: 11:00am-5:00pm
Each day, Bob Livingston, publisher of Trailer Life and MotorHome magazines will give a seminar on the "Inner Workings of RVs."
He will give two seminars each day at the following times:
Friday, March 4th: 2pm and 5pm
Saturday, March 5th: 12pm and 4pm
Sunday, March 6th: 12pm and 3pm
For more information about the event, visit the event's website: http://www.gsevents.com/shows/display.cfm?showID=105
To stay up-to-date with all the latest RV events, shows, new units & more, keep reading our blog and visit www.RVUSA.com. Don't forget to like us on Facebook and follow us on Twitter and Instagram!