For dog owners, there's no better vacation than one that involves quality time with their canine friends. When you travel in an RV, it's easy to bring your pup (or pups!) along. It's why RVing is the preferred mode of travel for many dog lovers. Dogs tend to love exploring the Great Outdoors as much as we do, so RVing with your dog can be a fun way to vacation without worrying about boarding your pet or finding a pet sitter.
Selecting Dog Friendly RV Parks
Most RV parks allow dogs, but some do have breed or size restrictions. It's best to check their website or call ahead of time if you plan on bringing a furry friend no matter where you're traveling, but for these 7 RV campgrounds, we've done the leg work for you. Not only do they allow dogs – they welcome them! Read on to find out where to camp for the most dog-friendly RV parks in the country.
4 Paws Kingdom Campground & Dog Retreat – Blue Ridge Mountains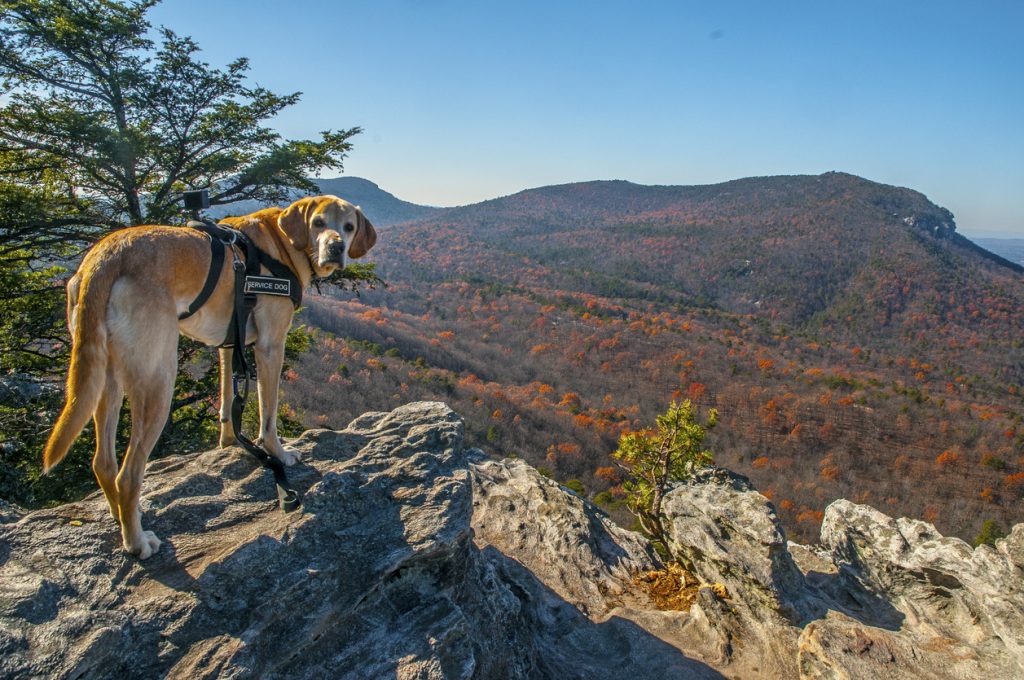 4 Paws Kingdom makes the top of the list because it's a campground themed specifically around having a great time with your dog. You won't find a more dog friendly RV park than this one! Nestled in the Blue Ridge Mountains part way between the metropolitan area of Charlotte and Asheville, North Carolina, this is the perfect place to set up camp with your four-legged friends.
There's a pond for dogs who love the water, multiple dog parks, a dog-grooming area and an agility course so no matter what kind of activities your pup loves, there's something for them here. They also host plenty of events throughout the year like "Barktoberfest" and "Barkoween Weekend" where pet owners get together to celebrate with their canine pals. Try exploring outside of the campground with your pups as well with a trip to nearby dog-friendly Chimney Rock State Park.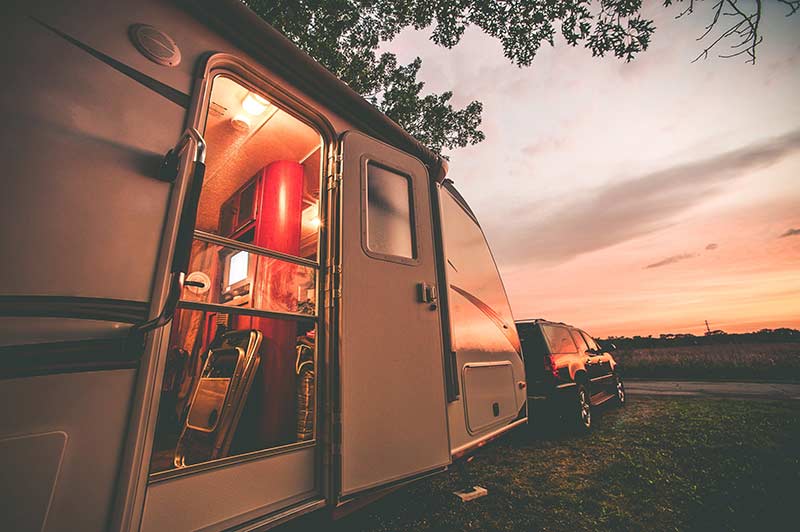 Need the perfect RV for a getaway?
Waggin' Tail Ranch RV Resort – Texas
It's all in the name at Waggin' Tail Ranch RV Resort. This dog friendly RV park outside of Dallas will have your dog's tail wagging at a mile a minute! They bill themselves as a campground for dog lovers where you and man's best friend will enjoy RV living. What sets this park apart is the fully fenced in RV sites – like a built-in personal yard for your dog.
Campers can let their dog loose in their fenced in site so Fido doesn't have to be cooped up in the RV all day long. There are also plenty of activities on site for you and your dog to participate in, including a dog park, dog swimming pond, agility course, dog wash station, and more. They even provide doggie day care if you are looking to take a few hours away from pet parenting or want to visit some place that doesn't allow dogs.
Rovers RV Park – Oregon Coast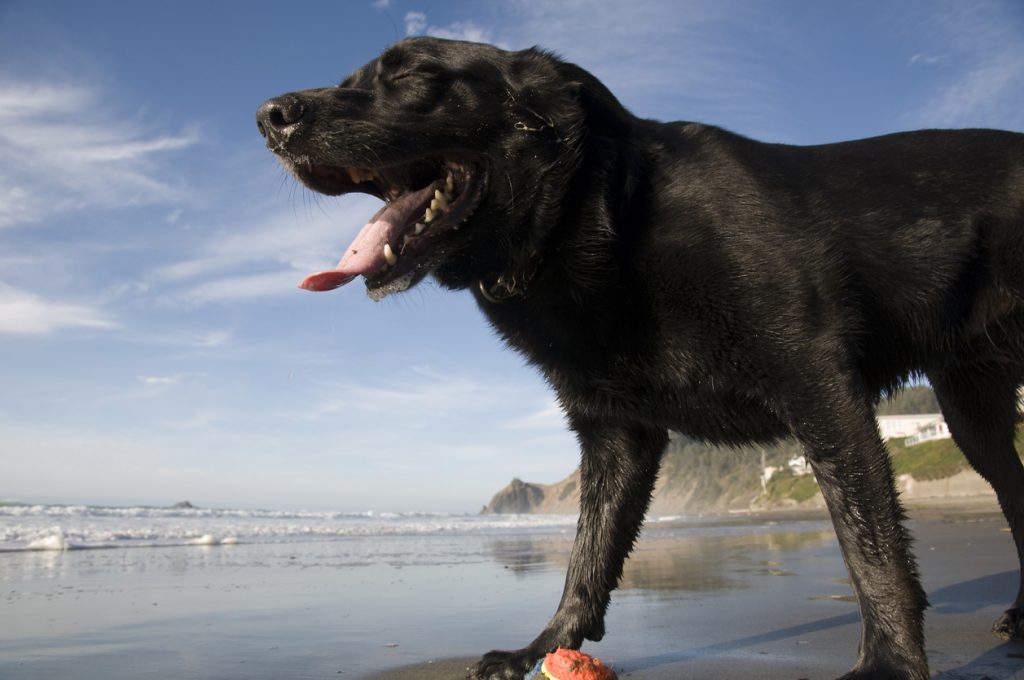 There's a reason this RV park changed their name from "Chinook RV Park" to "Rovers RV Park:" they wanted to make it abundantly clear that it's a place where you and your dog are welcome! A husband and wife duo purchased this campground where they say they and their dogs had been happiest and since then, the park has "gone to the dogs"- in the best way!
They changed the name and made sure there was a spacious off-leash area for dogs next to the beautiful riverfront area as well as an enclosed area for small dogs and a dog walk path. If that isn't enough, the local area is filled with fun outdoor activities for you and your pets. The local Oregon coast beaches are dog-friendly and there's plenty of kayaking, fishing, whale watching and agate hunting to be done.
Garden of the Gods RV Resort – Colorado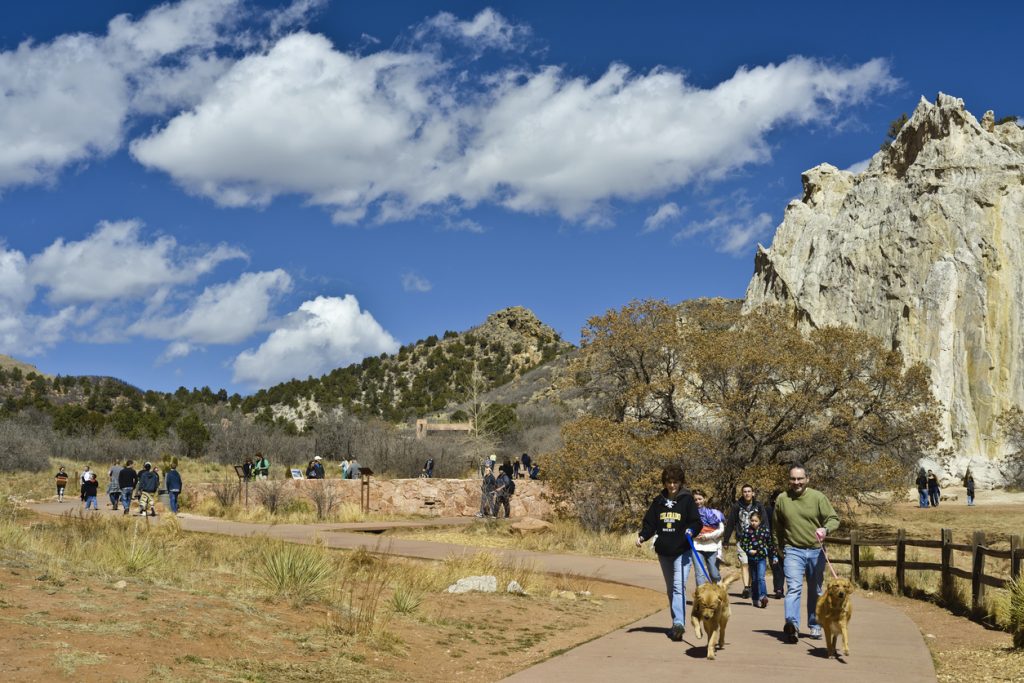 While Garden of the Gods RV Resort isn't necessarily branded as a haven for RVing dogs, that doesn't mean they aren't one of the most dog friendly RV parks out there. Staying here puts you next to one of the most beautiful attractions in Colorado and provides your pup with a spacious bark park to run around and meet other furry friends.
Dogs are also welcome on the 21 miles of trails inside Garden of the Gods so when it's time to get outside of the park, your dog can come too. The nearby city of Colorado Springs was also named one of the most dog friendly cities in the US by Bring Fido, so you'll have a great time exploring with your doggo during your stay. Be sure to check out our tips on hiking with your dog before you go.
Normandy Farms Family Camping Resort – New England
If you're planning a trip to Boston with your family pup, Normandy Farms in Foxboro is the place to stay. This campground features a dog park called "Freedom Tail Park," a play on words with the famous Freedom Trail in Boston. The 1.5 acre dog park has a dog wash, doggie drinking fountain and an agility course.
When it's time for you to go explore the actual Freedom Trail, you can trust your pet to good hands with one of their Canine Coops. Here, your dog can romp around in its own dog house complete with a water spigot while you see the city. However, Boston is plenty dog friendly itself, so you may want to bring your pooch along for a pet friendly tour of the city instead!
Lake George RV Park – New York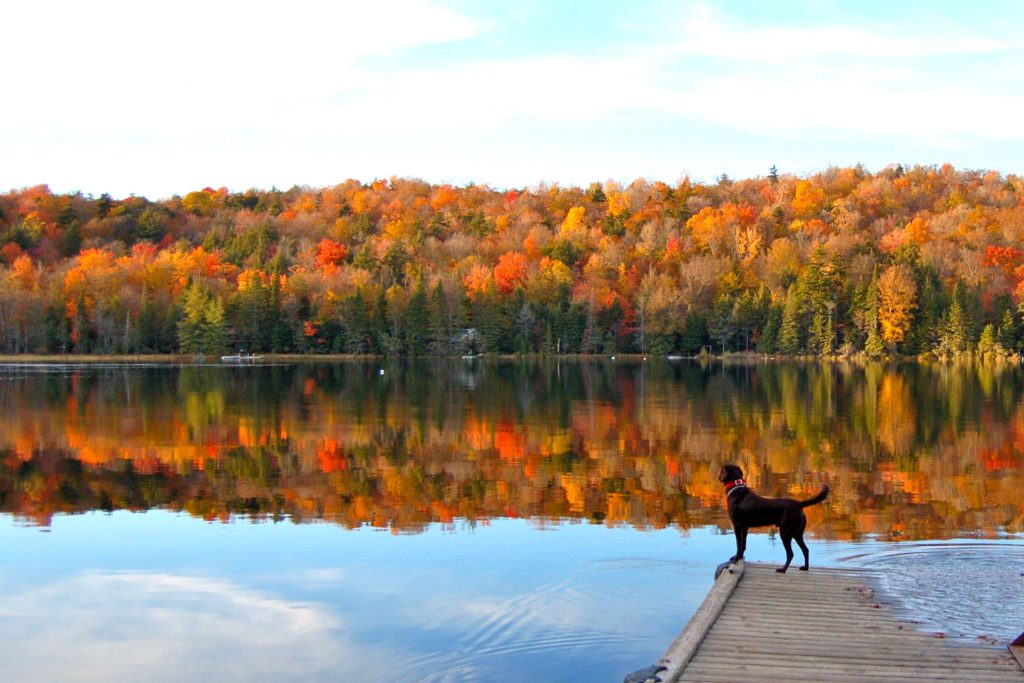 This campground's pristine dog park makes it one of the most dog friendly RV parks around! Lake George RV Park features Charlie's Bark Park, a 2-acre off-leash recreation area for your canine friends. The bark park has large and small dog areas along with an indoor dog wash station, a pet treat vending area, dog spray fountain, agility course and a synthetic turf play area. They stay open from dawn to dusk daily so your dog can enjoy your vacation just as much as you. The gorgeous lake and surrounding area are great for exploring with your dog as well. Try visiting Lake George Dog Beach or taking your pooch on a hike through the Adirondacks.
Escondido RV Resort – Southern California
The final dog friendly RV park on our list goes to Escondido RV Resort just north of San Diego. They pride themselves in hosting Sunland's largest dedicated pet area. The off-leash dog park at the campground had a grand opening in 2013 and has been entertaining pups and connecting dog owners ever since. Not only does the park have fun activities for your dog like a fire hydrant water feature, dog toys, and a doggie water fountain, but it also happens to have beautiful resort views. The resort's owners have also made a point to mulch the dog park to protect dogs' paws from the hot sand or concrete that results from sunny SoCal days.
Ready to find an RV for your adventures?
Dog friendly RV parks make RVing vacations even better
Whether you want to go to the mountains, the coast or the city with your pet, there's a dog friendly RV park on this list for you and your four-legged friend. When you get to your destination, you can find dog friendly restaurants and events in the area on Bring Fido. Wherever you end up, we guarantee bringing your dog along on your next RVing adventure will making your family vacation feel complete.