Let's face it, there aren't many people in the world that wouldn't want to travel if they could. Unfortunately for most, the luxury of traveling for recreational purposes is hindered by other obligations such as work, finances and illness. While we may not be able to give you the guaranteed methods to overcome those obstacles, there is one we can help solve, traveling with children. As a parent, it is most likely blatantly clear to you that kids do not make good travel companions more often than not. Since their minds are still developing they do not typically have the patience or ability to act in ways that would make them choice travel companions were they not a product of your loins. If you have the financial means along with the "free time" to travel and have children for which you are responsible, it typically goes one of two ways, you put off travel until they are grown and moved out or you look for ways for everyone to have fun. Putting off your life experiences is a viable solution to this issue and is the route taken by many families worldwide, but if you are looking to go the other route, finding fun for the whole family, we have put together a list of destinations for the whole family to enjoy. Some are well known and can get quite pricey while others may have been overlooked by your radar and can be more affordable for those on a budget. These are by no means the only places to see as a family, rather a collection of destinations that we feel can appeal to a larger audience with a wide range of taste when it comes to what is considered to be "fun".
Disneyland/Disney World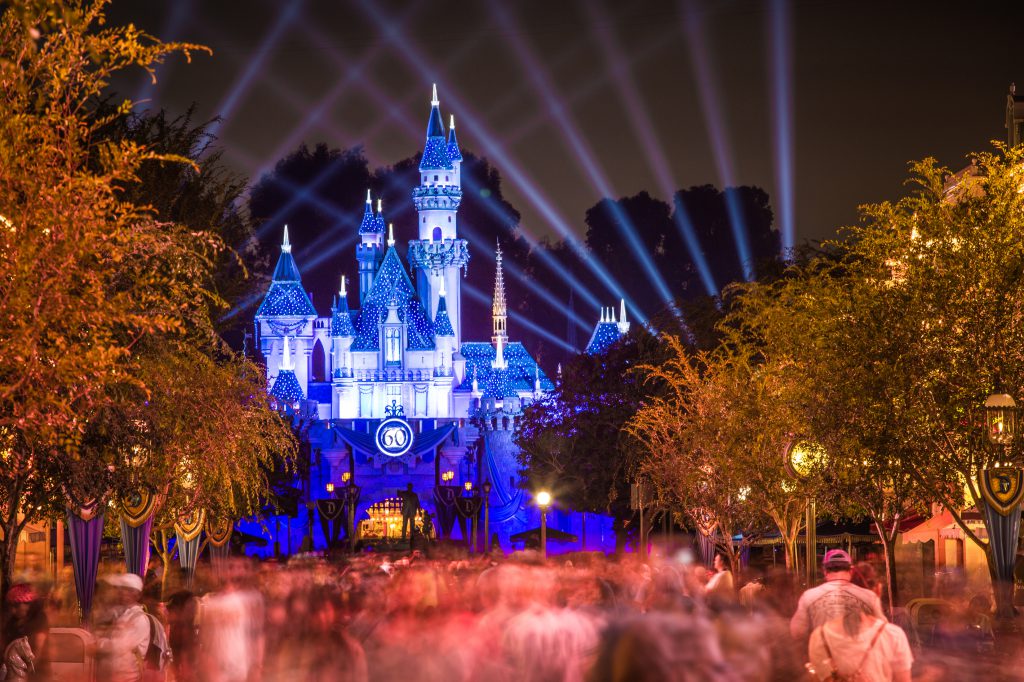 To get us started, we had to go with the self-proclaimed "happiest place on earth", Disney. One of our costlier destinations, Disney has been attracting families from around the globe for decades. The place where your favorite animated movies of past and present come to life, Disney parks have something to offer for the whole family. From roller coasters, spinning tea cup rides, entire hotels run by characters from your favorite cartoons and movies to food and wine festivals, concerts, night clubs and firework displays, Disney parks go the extra mile to ensure you are entertained for the price you pay to play. Whether you go to Disneyland in California or Disneyworld in Florida, you are going to find something that peeks your interest should you be open to trying new things. While it may be impossible to keep the little ones docile the entire trip down with the promise of future fun to be had, it should help keep them a few levels lower than usual when phrased in a way that leads them to believe they might miss out if behavior isn't top notch on the way.
Grand Canyon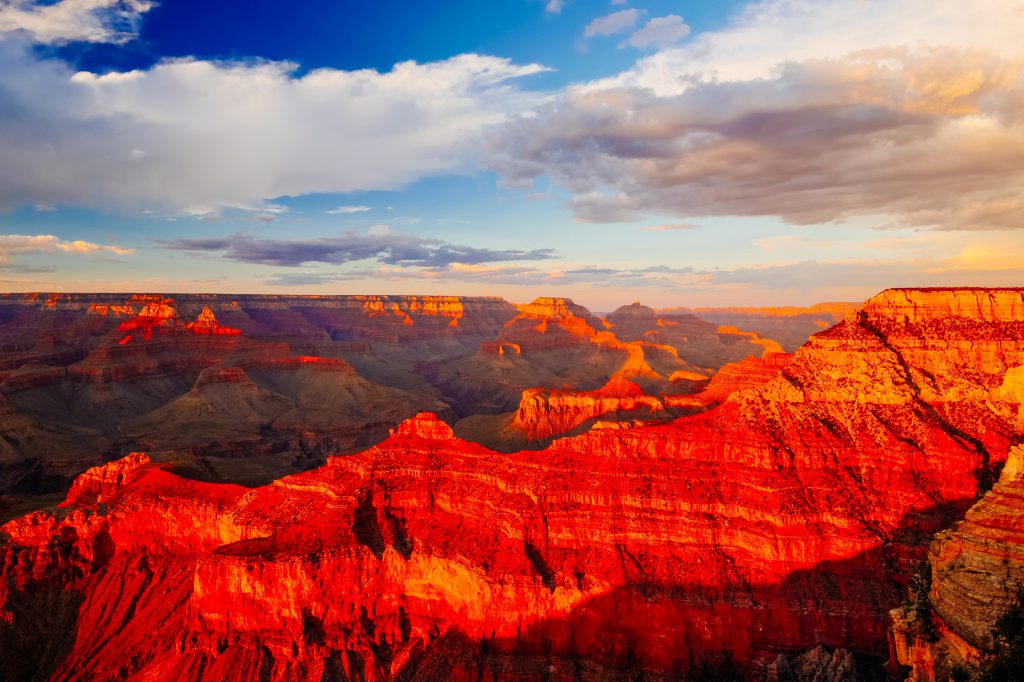 It is essentially a big hole in the ground caused by erosion over millions of years, nevertheless, the Grand Canyon is a breathtaking experience that can be appreciated by both young and old alike. Causing much less of an impact on your finances than a theme park, this naturally occurring landmark has a minimal fee to enter "prime" viewing areas. In addition to simply viewing this marvel of the beauty that is "mother nature", trips down into the canyon can be arranged to further enhance your experience by offering views from a completely different perspective. Even the most "untamed" of children will find themselves in awe as they take in the sheer size of the canyon.
Niagara Falls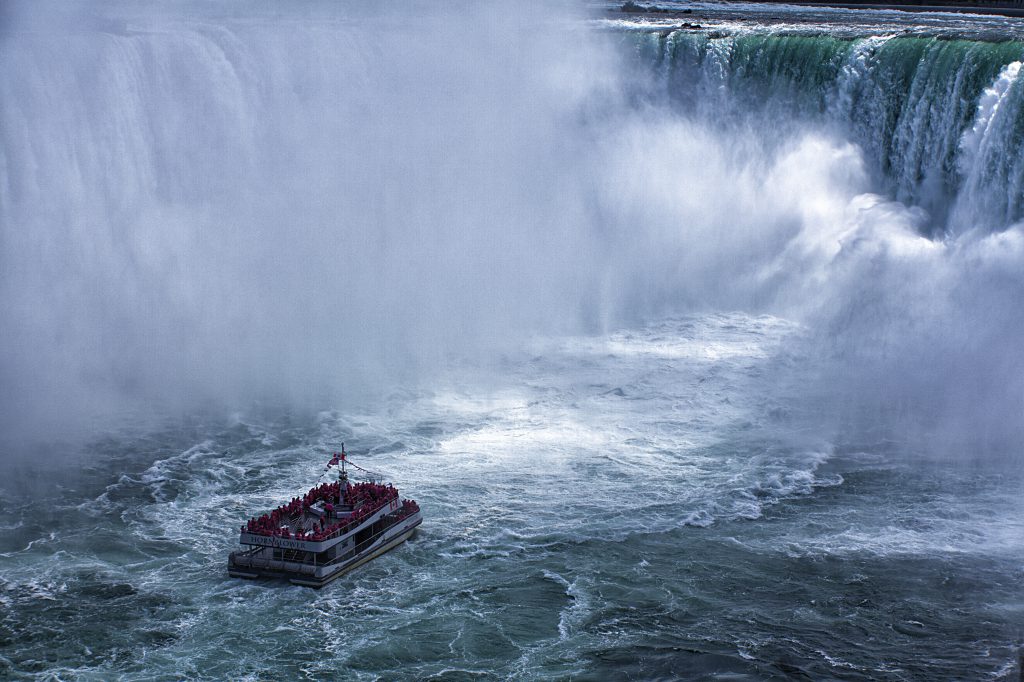 Another naturally occurring travel destination, Niagara Falls is a site well worth including on your 'bucket list'. A site to behold at any age, this over 12,000-year-old, group of 3 waterfalls, has plenty to see for any and every member of the family. Even with 50% – 70% of the water flowing through the Niagara River is diverted from going over the falls to hydroelectric power generating stations, over 700,000 gallons of water pour over per second during peak summer flow periods. If you are looking to get a closer view of the water and experience its journey from the bottom up, you can book your spot on the "Maid of the Mist" boat to tour as close to the falls as safely possible. You can also visit the Hurricane Deck on Cave of the Winds to experience the force of the flowing water as you feel "tropical-storm like conditions" (www.niagarafallsusa.com). For the more active in the group, you are permitted to hike on the walking path through Niagara State Park and see how the presence of the falls affects the local natural environment.
New York City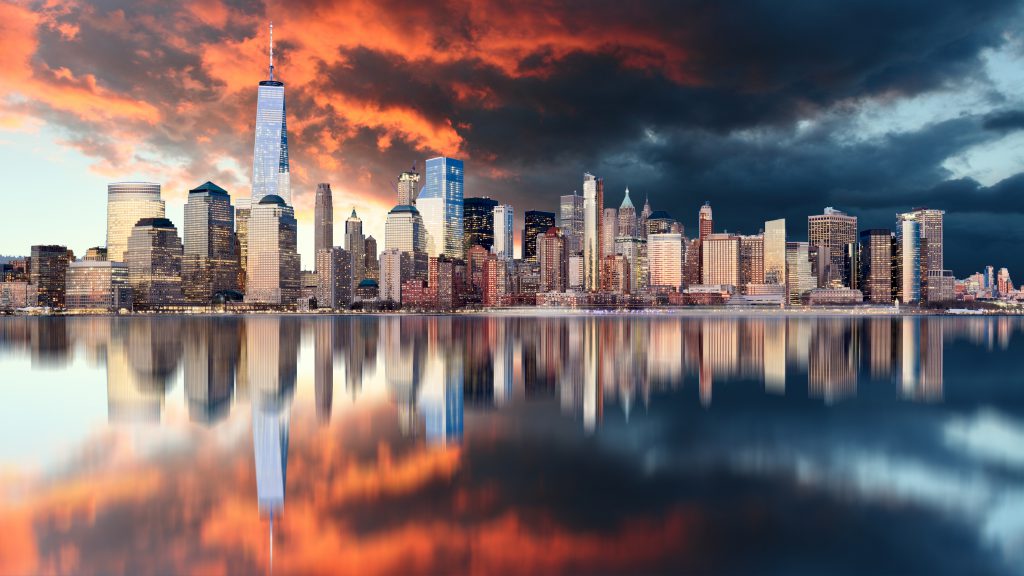 With countless songs, movies and shows dedicated to its greatness, New York City is a modern day American mecca. From the Statue of Liberty and Empire State Building to Times Square and Ground Zero, a trip to the "Big Apple" is guaranteed to leave you and your family in awe. As the destination most people in the world associate with "The American Dream", New York City is one of the places that whether good or bad, everyone seems to have an opinion on. Despite any negative views you may have about how it is run or the locals in New York, it remains a place that attracts visitors from around the world hoping to experience even a piece of its "glory". A trip to the Statue of Liberty will do well to inspire a sense of patriotism in adults and children alike as you relive the site seen by thousands of immigrants' years ago as they traveled countless miles in search of a better life for themselves and their families. Follow that up with a trip to the top of the Empire State Building and witness American ingenuity first hand as you look at the skyline. Follow that up with a trip to "Ground Zero" and introduce your children to the tragic events of 9/11 that brought the nation together and inspired men and women nationwide to join the military and become a part of the largest volunteer fighting force in American history. Finally, finish your tour with a trip to Times Square and see the melting pot of cultures represented in the visitors and take in the lights and showmanship that has inspired so many to attempt to "make it" in the city that never sleeps.
St. Augustine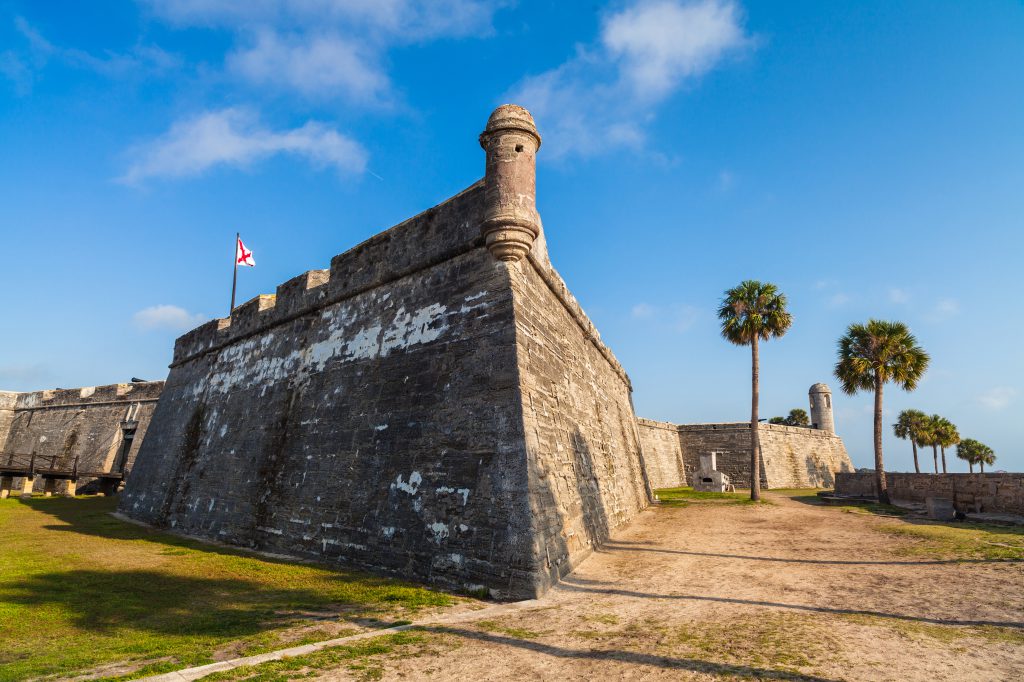 Unless you are a Florida resident, St. Augustine has probably never been an option you considered as a travel destination option. With its "glory days" in the past, St. Augustine, Florida is not a common travel spot when you are looking to visit the "Sunshine State". Usually overshadowed by Disneyworld and Universal Studios in Orlando or the lavish lifestyle associated with South Beach or even the laid-back living of the Keys, St. Augustine has lost the attention of many. While some may consider this a bad thing, for those looking to visit this historically rich area it allows for a more comfortable hassle-free vacation. Not only are you getting to enjoy the beautiful Florida beaches, you have the opportunity to see structures that have been standing well over 100 years and see the lifestyle the people of that time lived. Explore the Castillo De San Marcos in and out and see history up close and personal as you tour actual dungeons and look at real pirate treasure. Rich in wildlife, the St. Augustine area is a great spot for nature lovers to explore. If you are looking to experience the local culture, St. Augustine holds a wide variety of weekly, monthly and annual events that tie in all aspects of the city and its surrounding area.