Last week, thousands of RV enthusiasts descended on Hershey, Pennsylvania for the annual Hershey RV Show. This show is known as America's Largest RV Show and brings out the best of the best RV manufacturers ready to show off their newest units and features. This year, over 1300 RVs from 40 different manufacturers were showcased at Hershey's Giant Center.
What is the Hershey RV Show?
RV shows are a place for manufacturers, dealerships and parts companies to show off their products in a convention-style setting. This particular show is a hotspot for new unit reveals and RV news and notes, so we're here to recap everything we learned from the 2022 Hershey RV Show now that the dust has settled. Much of this info comes from RV Business' recaps of the week in Pennsylvania.
Manufacturers continue to innovate with new RVs
One of the biggest things that comes out of RV shows is a glimpse at new and upcoming models for the next year. At this year's Hershey RV Show, two big time manufacturers displayed new models that drew a ton of buzz.
Airstream Rangeline Class B
The first is Airstream's brand-new Rangeline Class B van. Airstream may be known for its "silver bullet" travel trailers, but they're trying their hand at van life. Class B van innovation has been a major area of focus for manufacturers in the last few years as van life has really had its day in the spotlight. While many people are building out conversion vans to take part in this way of life, classic RV manufacturers are trying to get a piece of the action by releasing fully decked out van models that have the luxury feel of RVs while still keeping the mobility and versatility of a van. According to RV Business, this is Airstream's first motorhome built on the RAM ProMaster 3500 chassis, yet features Airstream's classic, minimalistic look inside. While there aren't too many of these available on RVUSA just yet, they are starting to trickle in, so keep your eyes peeled for new units.
Limited edition National Park inspired campers from Winnebago
The second big debut was RVing giant Winnebago's limited edition national park inspired campers. The brand teamed up with the National Park Foundation for the NPF Solis and the NPF Vista/Sunstar, and the latest versions are focused on adding more off-road, off-grid capabilities. According to RV Business, the idea is to equip campers with what they need to connect more deeply with nature found in our national parks. The NPF Solis is a smaller camper van equipped for traveling off the beaten path, while the NPF Vista/Sunstar allows Class A campers to boondock longer.
Both of these new releases further the trends we predicted at the beginning of the year that off-grid, overlanding and van life would continue to dominate this year. Those trends are carrying over into 2023.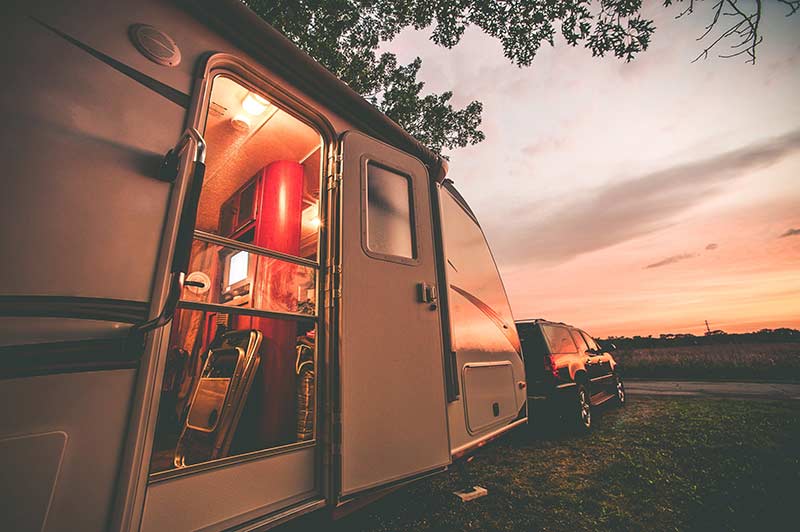 Didn't find your RV at Hershey?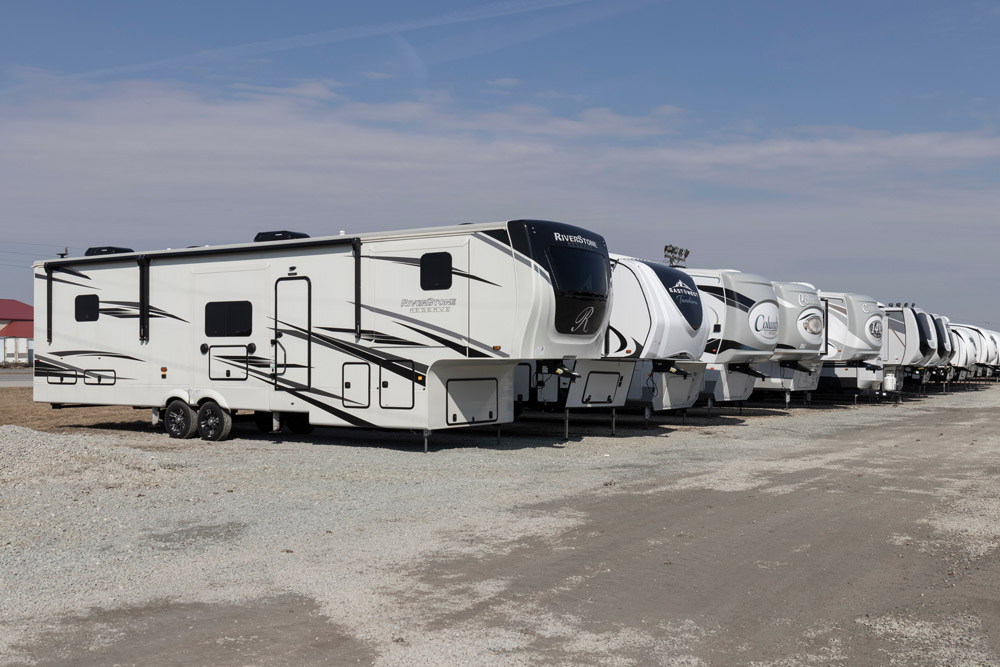 Supply Chain Issues Getting Better
One thing that stood out to us in recaps of the 2022 Hershey RV Show was a repeated mention of improvement in the RV supply chain. There's no denying the coronavirus pandemic changed travel and skyrocketed the popularity of RVing in the age of social distancing. This created a demand that RV manufacturers often struggled to keep up with, alongside other COVID-induced supply chain issues backing things up. This often led to limited inventory and prevented buyers from being as picky as they may usually be. But multiple reports from the event said industry leaders are noticing a downtick in supply chain issues. This allows consumers to be more selective with which RV they choose, allowing room for more browsing RV classifieds and potentially traveling out of state to buy an RV that's exactly what they're looking for.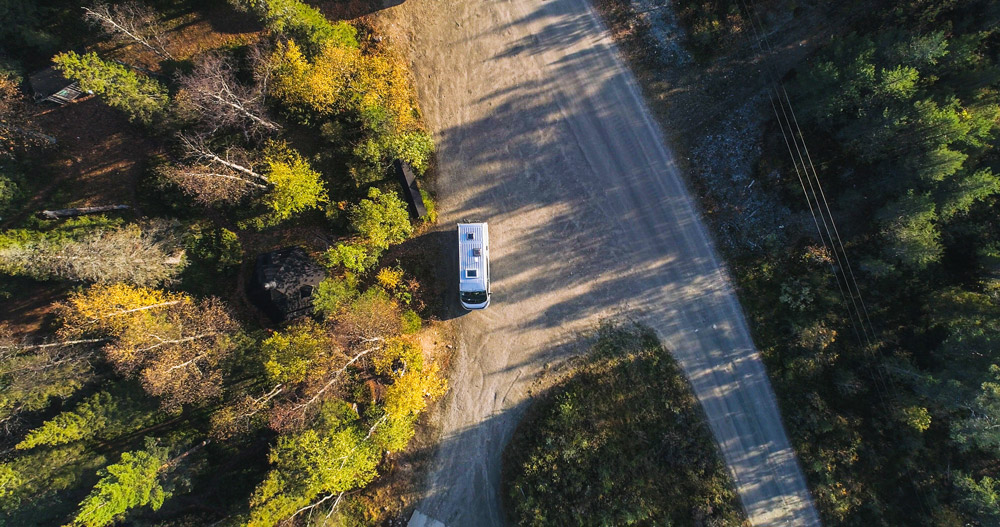 Continued trend towards electric camping
Similar to the trend towards RV innovations that are getting people closer to the environment, RV manufacturers are also working on making RVs better for the environment. According to RV Business, vehicles without generators or vehicles that rely on lithium-ion batteries instead of propane were increasingly popular at the 2022 Hershey RV Show. One example of that is the 2023 Regency Ultra Brougham 25UL. It's an upscale Class B+ that uses an inverter to charge its lithium batteries without any use of propane at all. It's an effort towards more eco-friendly RVing.
Creative uses of space
Everyone knows RVs can always use more space – no matter the make or model. Leisure Travel built off of their Unity Murphy Bed model and created the all-new Murphy Bed Lounge. RV Business reports it will be available in both their Unity and Wonder RVs. By day, the lounge area includes upgraded dual reclining chairs and a dinette. By night, the area converts into a sleeping area by way of a – you guessed it – murphy bed. It's similar to the original concept, but the new layout allows for more efficient use of the space.
Aftermarket upgrades
It wasn't just RV manufacturers making news at the 2022 Hershey RV Show. RV accessory companies were also hard at work showing off their products! One of those new reveals was the launch of Truma rooftop air conditioning's new aftermarket installation program. Previously, this upgrade was only available if the manufacturer built it in. But now, RV Business reports Truma is allowing RV owners to upgrade their current rooftop air conditioning units to Truma. Through the end of March, they're offering free installations through Truma Service Technicians at select service centers.  You'll have to fill out a form to find out if your RV is eligible, but it's a great way to upgrade your RV if so.
What's your favorite innovation from the 2022 Hershey RV Show?
These updates just scratch the surface of all the new and improved RVs that were shown off at the 2022 Hershey RV Show. If you've never attended an RV show before, it's a great way to explore many different options all at once. If you were in the market for an RV right now, which of these highlights would interest you most? Off-grid capabilities, eco-friendly innovations, ample inventory, extra space or aftermarket upgrades? No matter which one interests you most, we're here to keep you updated on all things RVing.
Didn't get your new RV at the 2022 Hershey RV Show? Shop on RVUSA instead and see units in your area OR from all over the country at your fingertips!
Ready to find an RV for your adventures?